Center for Global Health: Education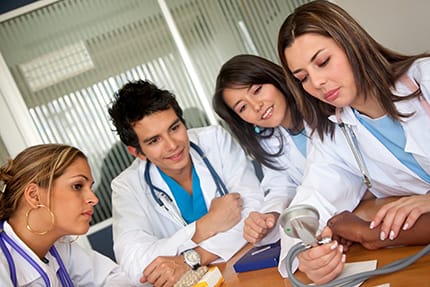 We prepare the future generations of physicians, nurses and administrators globally by sharing our standards and expertise in pediatric care.
Children's Hospital Los Angeles is one of only a handful of pediatric residency programs that has a formal global health training program. The Global Health Track offers a unique opportunity for residents to work on the front lines of global pediatric clinical care. The Division of Infectious Diseases, with combined efforts by General Pediatrics, has established partnerships with local and international institutions and faculty to meet resident needs and interests. Please visit Global Health Track.
About fifty clinicians (physicians and nurses) from outside the United States visit Children's Hospital Los Angeles to observe the practice of our exceptional clinicians each year. This education opportunity often leads the international observers to be valuable medical leaders in their home countries.
Also, our clinicians participate in educational programs in many international locations.
Some of the programs they are involved with globally include:
Creating an annual international physician course for hematology-oncology at Children's Hospital Los Angeles
Creating a customized nursing observership curriculum at Children's Hospital Los Angeles for international nursing observers
Creating a postgraduate teaching program on diabetes coursework in India
Organizing a resident and faculty exchange program with The Saban Pediatric Center at Soroka Medical Center in Ber-Sheva, Israel
Establishing a medical student exchange program with Sungkyunkwan University School of Medicine in Seoul, South Korea
If you are interested in exploring educational opportunities, please email us.