You are sitting on the couch, ready for school, waiting for your brother. The next thing you know, you are waking up in bed. It is 5 p.m. and you are still in your school clothes. You have slept for 10 hours.
On the days you make it to school, you get massive headaches. You forget where your classes are and where you sit. You take a test on a book you've read, but you can't remember the book. Luckily, your teacher doesn't count it against you.
At home, your parents ask, "Are you OK?" You say yes. Then you wake up in bed. Often, your mom is there, watching over you. Someone is always watching you. You are 14. You wish you could be a normal person. You wish the seizures would stop.
Courtney Wing didn't always have epilepsy.
For the first 10 years of her life, she was a happy and healthy kid who loved to swim and go camping and dirt-bike riding with her parents and older brother, Brendan.
But at age 10, she developed a life-threatening infection in her brain and spinal cord. Doctors don't know how she got sick, but she couldn't move her arms, hold her head up or even breathe on her own. She spent two months in a hospital to defeat the infection and several weeks in a rehabilitation facility, trying to regain her strength.
A year later, she was still weak and her right arm hung mostly useless, but she was making strides. Her parents, Jill and Troy Wing, thought the worst was behind them. They were wrong. As the family sat watching TV one night after dinner in August 2010, Courtney, then 11, had a grand mal seizure on the sofa.
Jill saw it first and started yelling for help. Brendan, then 13, ran to call 911. Troy got his daughter on the floor and turned her on her side as she convulsed, her eyes rolling back in her head.
"It lasted about 45 seconds," Troy remembers. "It was an eternity."
Over the next weeks, months and years, Courtney's seizures—electrical disturbances in the brain—kept coming. Sometimes she had grand mal ("tonic-clonic") seizures, but more often, she'd stare at the ceiling or suddenly be incoherent. Other times, she'd start twitching or shaking. Many mornings, she'd wake up exhausted—she'd had tiny seizures in her sleep.
The Wings—who live in Nipomo, a small town near the central California coast—took Courtney to the only pediatric neurologist in their area. But after trying multiple medications, Courtney was still having seizures—sometimes daily. Her neurologist sent her to a Los Angeles-area medical center, but doctors there said they couldn't help her.
"It was depressing. It was difficult to see how she was going to have a productive life," Jill says. "And the seizures affected the whole family. How many days on end can you sit with someone having seizures and not lose your mind for them?"
Courtney, meanwhile, did her best to keep up with school and participated in a local 4H program, raising chickens, turkeys and lambs. But she, too, was frustrated.
"Social life was very hard," she says. "I needed to be watched all the time. I thought, maybe I'm never going to be able to be alone. Maybe I'm never going to be able to drive. Maybe there's nothing that anyone can do."
---
Pinpointing 'bad brain'
In May 2014, near the end of Courtney's freshman year in high school, the family made another trip to L.A.—this time to visit the Epilepsy Program at Children's Hospital Los Angeles.
The Epilepsy Program's comprehensive team of experts and state-of-the-art technological capabilities has earned Level 4 certification by the National Association of Epilepsy Centers—the highest level possible.
Because every epilepsy patient is unique, the program's expert interdisciplinary team offers a full range of highly specialized treatment options. Her doctor thought Courtney could be a candidate for one of those treatments—epilepsy surgery, which involves removing the precise portion of brain that's causing seizures.
After surgery, CHLA achieves seizure-free rates as high as 89 percent—the patients are often cured.
"The ultimate challenge of epilepsy surgery is to remove only that portion of brain that is diseased and causing seizures while sparing all other essential tissue," says Douglas Nordli Jr., MD, co-director of the Neurological Institute and head of the Division of Neurology. "Fortunately, with modern technology, a very experienced team of neurological professionals and excellent neurosurgeons, this is an everyday occurrence at CHLA."
"I'm free! Now there's nothing holding me back." - Courtney Wing
First, though, Courtney had to undergo a litany of tests to pinpoint exactly where that "bad brain" was located. The advanced testing included a stay in the hospital's state-of-the-art Epilepsy Monitoring Unit (EMU), where the team placed electrodes on Courtney's head and did video and EEG monitoring of her seizures.
After additional testing, the team identified the culprit: a 1.5-inch piece of damaged tissue on the right side of her brain, away from critical language and speech functions. The piece was too big to be removed through a less-invasive laser ablation procedure, but Courtney was an excellent candidate for a "two-stage surgery."
In the first stage, called invasive monitoring, neurosurgeons opened Courtney's skull and placed EEG electrodes directly on her brain. For the next week, the team carefully monitored her seizures and normal brain activity in the EMU.
"The invasive electrodes enable us to more precisely map the seizures and normal brain function," explains Aaron Robison, MD, attending neurosurgeon at CHLA. "We're viewing the actual electrical waves of the brain."
On April 6, 2015—two weeks before her 16th birthday—Courtney went back into the operating room, where surgeons meticulously extracted that troublesome bit of brain. Two days later, she went home. At first, she felt the same: exhausted. But something was definitely different.
Her seizures were gone.
---
A new life
That fall, Courtney went to school full-time for her junior year of high school. It was, she says, "the best year ever."
With her memory issues resolved, her grades shot up to straight A's. She went to every school dance, made new friends and learned to ski. Courtney even—to her amazement—got her driver's license.
"She was hungry for everything she'd missed," says her dad. "She still is. She's really focused on her goals."
One of those goals is to become a nurse. Now 18, she recently started community college and volunteers at a local hospital. She's also returned to swimming—one of her childhood passions—and plays tennis with her dad and is active in her church. Because of her long-ago spinal cord infection, Courtney only has 50 percent use of her right arm, but CHLA is helping her explore possible treatments for that.
She hasn't had a seizure since her surgery. She is considered cured.
"I'm free!" she declares happily. "Now there's nothing holding me back."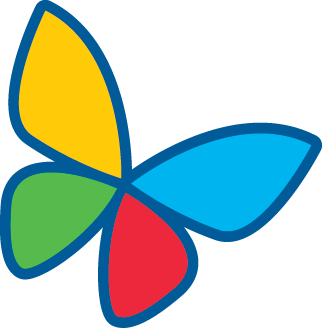 ---
Related Content
Imagine 2017 Full Print Version
CHLA 2017 Annual Report
Imagine Archive