Meet Miss Compton 2013, Felicia Fairley
She's a member of Children's Hospital Los Angeles' Respiratory Care Department and represents the city of Compton as Miss Compton 2013.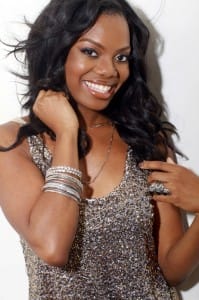 She is a busy woman and doing good things. Meet Felicia Fairley! "I love the people I work with and it's such a happy and inspiring environment," Felicia shares. Competing in pageants first interested Felicia when she was 12 years old. She's competitive by nature, having been a track athlete in college. Her passion for beauty pageants deepened when she realized they were an opportunity to talk about important causes and philanthropic interests. Felicia started a nonprofit organization, Red Light House, to bring awareness of child trafficking in the United States. She's even partnered with the Compton Chapter of the Salvation Army to help raise awareness of the issue. Felicia's next beauty pageant is in March and the leaders and staff at Children's Hospital Los Angeles wish her the best of luck. Go get 'em, Felicia!