Dr. James Stein: 'How Children's Hospital Los Angeles has responded to COVID-19'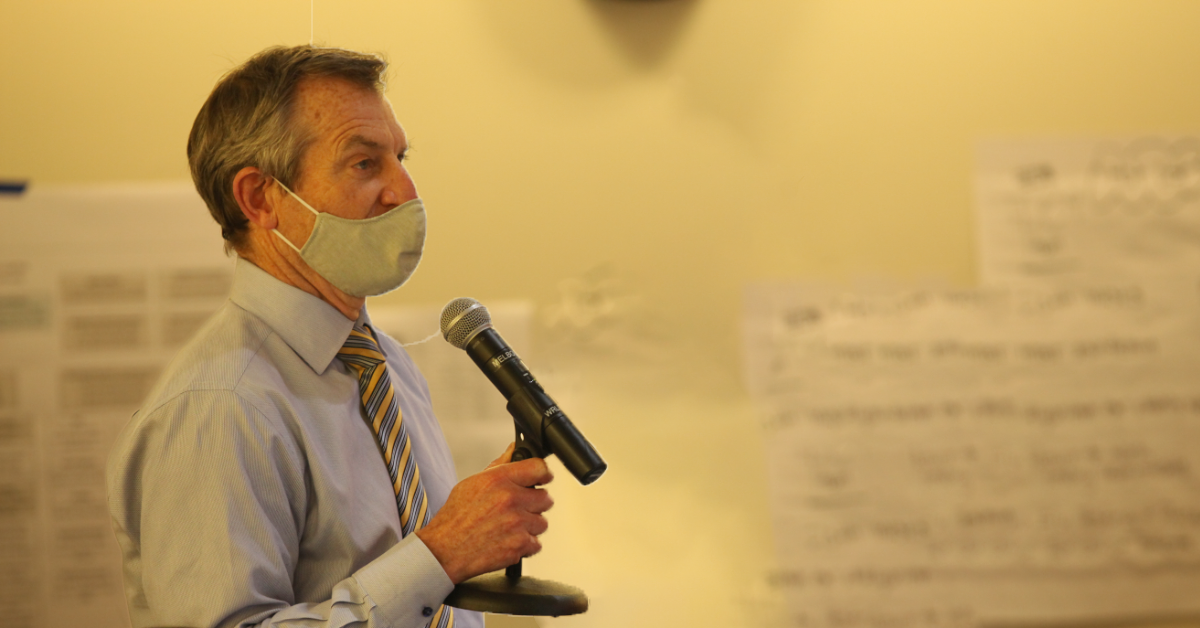 James Stein, MD, MSc, FACS, FAAP joined Children's Hospital Los Angeles in 1996 and has been Senior Vice President and Chief Medical Officer since 2017. An accomplished pediatric surgeon, Dr. Stein specializes in cancer surgeries and chest wall reconstruction, and he has separated several sets of conjoined twins. He holds the Ford Theodore Miller Murphy Chair in Surgical Oncology at Children's Hospital Los Angeles. As Chief Medical Officer, Dr. Stein has been leading CHLA's response to COVID-19. Here, he shares what life has been like during the pandemic.
In His Own Words: James Stein, MD, MSc, FACS, FAAP
As you might imagine, this has been a busy time overseeing our COVID-19 Command Center. The speed of change during this pandemic—under a cloud of many unknowns—has made our work quite different than ever before.
Fortunately, our team came together very early to plan for testing, policy changes, new specialized units and the preservation of personal protective equipment (PPE)—the masks, gowns, gloves and other supplies that help keep our patients and staff safe. As a result, we remain incredibly prepared.
Early, robust testing
Since mid-March, Children's Hospital Los Angeles has had a robust on-site testing program for the novel coronavirus—performing more than 3,000 diagnostic tests for patients and staff. This has given our team members and our families a high level of comfort and has helped us continue to preserve PPE.
As part of those efforts, CHLA established a drive-through testing clinic early on. This is located on a completely different part of our campus, so normal patient care is not impacted. We also created a special inpatient monitoring unit to house any patients suspected or confirmed positive for COVID-19. As a precaution, CHLA has been testing all patients who are admitted to our hospital, even if they don't have COVID-19 symptoms.
Test results are ready very quickly, in less than 24 hours. This has been a huge advantage for us.
Another major focus has been finding a balance between caution and safety and the urgent needs of our patients and families. We've worked hard to ensure that patients receive timely care, while still maintaining a safe environment and supporting our staff.
What lies ahead
The biggest challenge going forward is normalcy. How do we get there, and what will it look like? The landscape of health care, like that of society itself, will not be what we remember from just a few weeks ago. This pandemic is changing all that.
But I suspect that we will embrace much of the new normal, serving our patients and health care workers even better than we did before. And maybe we'll continue to have just a bit less traffic in L.A.
In my 23 years at CHLA, I've been honored to be part of many fantastic team efforts—from cancer surgeries to separating conjoined twins. That same team spirit has been on full display during this pandemic. It's rewarding to see people working together, sharing their expertise and responding so well to tremendous change. Everyone is truly dedicated to making each day better than the last.