CHLA Orthopaedic Nurse Marks 50-year Anniversary
Phyllis D'Ambra will never forget the day that changed her life. A teenager sitting quietly among her peers in a classroom at Mary Star of the Sea High School in San Pedro, Calif., she was summoned to the principal's office.
"There were 62 of us in the senior class and the principal – we called her 'The Bomb' – took us one by one and told us what we were going to do after high school," D'Ambra, RN, BS, MPA explains. "She said to me 'You're going to nursing school.' Obviously, she knew more about me than I knew about myself."
If her principal could see her now, she'd see a very happy D'Ambra, who is marking her 50th year in nursing at Children's Hospital Los Angeles. There's no place she'd rather be, which is just fine with colleagues who admire and respect the woman who is the backbone of the Children's Orthopaedic Center.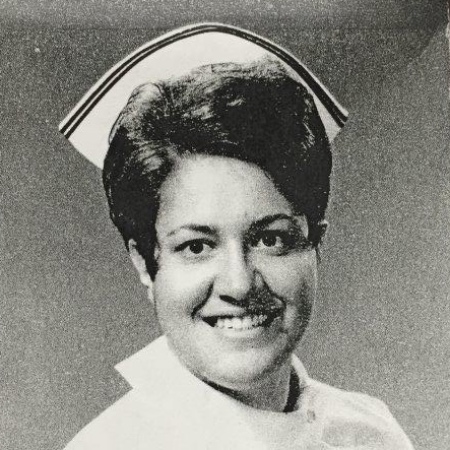 "Phyllis is full of life and she comes to work with a great attitude and optimism," says CHLA orthopaedic surgeon Vern Tolo, MD. After 31 years of working together, Tolo says D'Ambra "still has the same enthusiasm with patients. She cares for each one as if it's her own family."
"Every day is different so you never know what's going to happen. That's why I love it," says D'Ambra, who joined CHLA's Children's Orthopaedic Center department upon graduating from Los Angeles Harbor College in 1968 with a degree in nursing.
"Not too long after I started, one of the first spinal fusions was done at CHLA and I noticed that taking care of these patients wasn't easy," D'Ambra explains. "Doctors back then weren't incredibly communicative and often, the parents didn't know what was going on."
D'Ambra and her fellow nurses decided that going forward, consultations with the patient and family before surgery were a necessary component to the patient's well-being. That way, everyone knew step-by-step what would happen from the time they were admitted to the hospital to the day they were discharged. The first family conference involved a scoliosis patient who was scheduled to have a spinal fusion, and her 21 family members.
That night, D'Ambra had a dream that she took the patient, a teenage girl, for a ride in her car. When D'Ambra woke up, she felt something was off.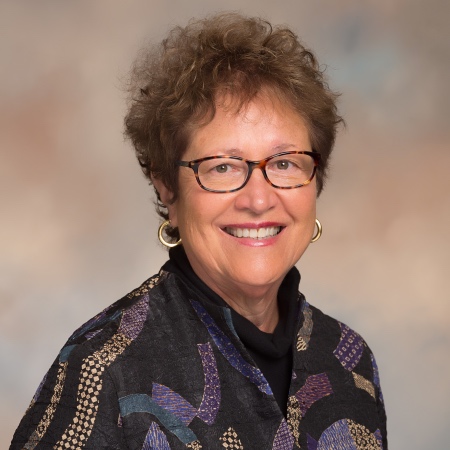 "I got to the hospital at 5 a.m. and I usually don't start until 7," D'Ambra explains, noting that her supervisor also came in early. "She said 'I had a bad feeling' and I said 'me, too,' and we went flying down to the patient's room."
The two learned that during the night, the patient had a respiratory arrest in the prone position on the Stryker frame, a specially designed bed for patients with injuries or spinal conditions like scoliosis. The night nurses were able to turn the patient onto her back and resuscitate her.
"The patient looked at me and said 'You took me for a ride but you brought me back.' Well, that knocked me out!" D'Ambra says. "From then on, when my gut tells me something, I always follow through."
What is now called 'Family Centered Care,' became standard procedure at CHLA. Another standard procedure today involves patient pain management with cerebral palsy patients whose verbal and motor skills are often impacted.
"I saw other hospitals using Patient-Controlled Analgesia (PCA), which allows the patient, via a computerized pump attached to an intravenous (IV) line, to administer pain medication themselves by clicking a button with their thumb," D'Ambra says, noting that this method was not widely used in pediatrics because many believed it was too dangerous. D'Ambra collaborated with members of CHLA's Pain Management team on a study, which proved otherwise. "When I started, we gave shots for pain medication – sometimes kids would go home with 30 puncture marks in each leg. There's such a change now in the way patients respond after surgery. It's remarkable."
D'Ambra's love of learning is rivaled only by her love of teaching and giving back. She's an assistant professor at both the UCLA School of Nursing and Pierce College. Since 1979, D'Ambra has worked with Los Angeles area school nurses to teach them and assist with scoliosis screenings, and now she conducts scoliosis screenings on students at Los Angeles area schools twice weekly. She has received Magnet Program recognition for her community outreach and last February, the California School Nurses Organization presented her with the Partner in Education award. D'Ambra also received a Daisy Award for excellence in nursing, and CHLA's prestigious Morris and Mary Press Humanism Award for exemplifying the hospital's mission, values and guiding principles.
15 years ago, D'Ambra and her fellow orthopaedic nurses started teaching spine classes at CHLA. One class is for the patients who are active and the other is for kids who have neuromuscular diseases.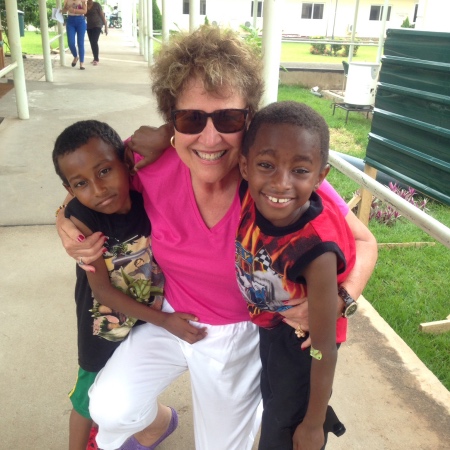 "For the kids, these classes are very important because they see they are not the only one," D'Ambra says. "We connect patients with other patients and parents with other parents."
In the past decade, D'Ambra has used her own money and vacation time to take her knowledge to West Africa where she helped open the Foundation of Orthopedics and Complex Spine (FOCOS) hospital in Ghana. She trained the nurses on spinal screenings and helped modernize the facility that treats adults and children from 32 different countries every year.
"We try to mirror everything there after the nursing at CHLA in terms of leadership, bedside manner, charting," D'Ambra says. "I email and Skype them all the time and the outcomes there have been terrific."
D'Ambra, a one-time marathoner with 11 races under her belt, maintains a high energy level thanks to a healthy diet and a fitness routine that includes walking six miles a day. She also has a robust social life with the same group of friends she grew up with in San Pedro that includes a monthly book club, international vacations and the occasional girls' weekend to Las Vegas.
"Even though she's an outpatient nurse, Phyllis often comes in to the hospital on weekends to see the scoliosis patients and visit," Tolo says. She doesn't get paid for it. She just likes to keep contact with them and be their advocate and friend."
Affable, knowledgeable, kind and generous – D'Ambra's spirit fuels her desire to keep going. Retirement is not on the agenda anytime soon.
"I'm asked every single day and the answer is 'I'm still having fun!" D'Ambra enthuses. "I love contributing to a patient's outcome. The joy I get makes me keep going."