Heidi Klum Helps Kick Off The Holiday Season at Children's Hospital Los Angeles
The Lythgoe Family Productions and the Cuñado family has once again helped Children's Hospital Los Angeles kick off the holiday season at the annual Tree Lighting Ceremony. This year, we were joined by Heidi Klum, NCIS' Barrett Foa, Castle's Stana Katic, cast of Sleeping Beauty and her Winter Knight—starring Lucy Lawless, Tamyra Gray and Garrett Clayton, Julius Jr., Power Rangers and of course, Santa and Blitzen the Miniature Pony.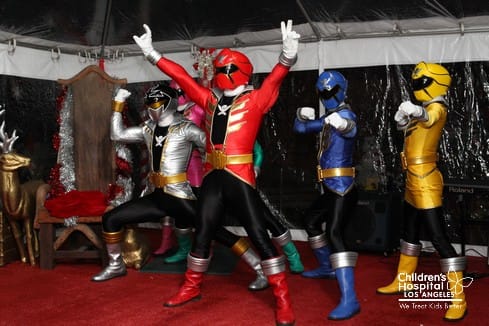 The night started off with Cathy Siegel-Weiss, CHLA Board of Trustees Co-Chair, welcoming the many outpatients and their families and helped present Supermodel and TV host, Heidi Klum, and Junior Ambassadors, Eileen Garrido and Max Page, to make a special announcement. Klum has participated in past Tree Lighting Ceremonies and this year, she was kind enough to bring a $25,000 check from Sharper Image to support the Helping Hands Fund, a CHLA initiative that ensures critical, lifesaving care is available to every child that comes through our doors, regardless of a family's ability to pay.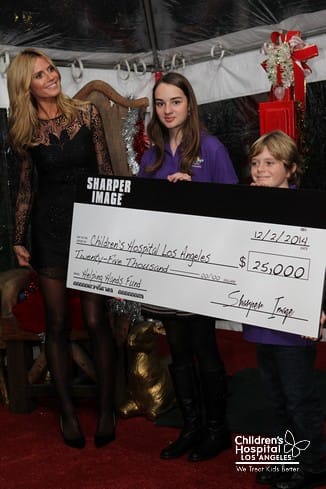 The festivities continued with a reading of holiday classics by Garrett Clayton, best known for his work in Disney's Teen Beach Movie, and Stana Katic from ABC's Castle and performances of Oh Holy Night, Twelve Days of Christmas, This Christmas and more by the cast of Sleeping Beauty and her Winter Knight. There was also a special performance by the colorful Power Rangers, which many of the kids showed their excitement over.
After a thrilling night, stars of the show, Blitzen and Santa Claus, revealed themselves to join the Cuñado family count down the finale to light up the tree.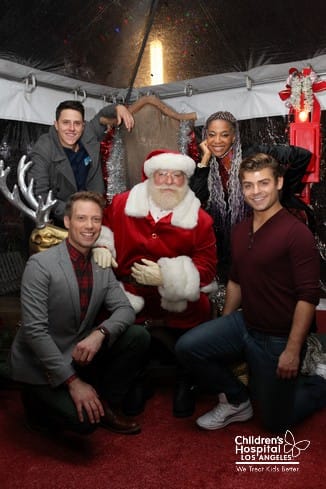 Our annual Tree Lighting Ceremony was made possible for the past nine years through the generosity of the Cuñado family. They have supplied us with holiday decorations for multiple areas of the hospital in honor of the care that CHLA provided for their son. This event has since become an important hospital tradition.
Special thank you to all who has made this year's event so special for our patients and their families!