Every Stroke, Spoke and Step for the Kids at Children's Hospital Los Angeles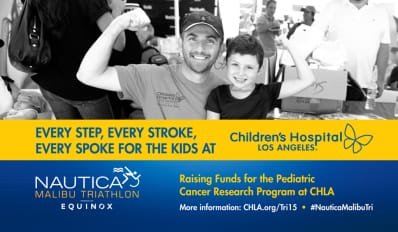 It was that time of year again when thousands of people dived into the ocean at Zuma Beach, biked in record high heat and ran to the finish line in the Nautica Malibu Triathlon presented by Equinox—all for raising funds and awareness for the Pediatric Cancer Research Program at Children's Hospital Los Angeles.
"We're thrilled with the excitement and the enthusiasm and the great participation," says Paul S. Viviano, CHLA's CEO. "It is a great day for cancer research and for Children's Hospital Los Angeles. Thank you for joining us here today."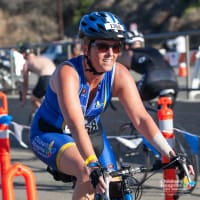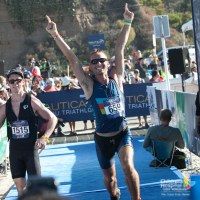 Between 29 teams and plenty of single participants, they were able to raise $1,317,278, which was way over the goal of $1 million!
We've had teams from Warner Bros., KTLA, Nextflix, The Honest Company, Sophia's Buddies, CHLA and many more. Team Disney Tri was our top Entertainment Industry team again, raising over $118,000. Team CHLA was able to raise more than $139,000.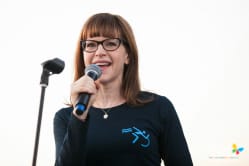 This year, Lisa Loeb kicked off the race with a performance of our national anthem and was hosted by Emmy-winner Jeffrey Tambor from Transparent. Many celebrities, new and old to Zuma Beach, came to support the cause and that includes Jon Cryer, Colin Egglesfield and Geoff Stults.
The event, which was put on by Michael Esptein Sports Productions (MESP), has raised more than $9.7 million for pediatric cancer research at CHLA, which its major goal is to better understand cancerous cells, and to then translate this knowledge into clinical applications in areas of diagnosis, risk assessment and therapy.
By conducting research right here at CHLA, we are not only able to offer our children with devastating cancers the latest innovative treatments and therapies and the best chance in life, but children across the country and the globe.
Thank you to everyone who came, fundraised and supported Children's Hospital Los Angeles!