Derek Hough Brings Halloween Spirit to CHLA Through Bat-o-Grams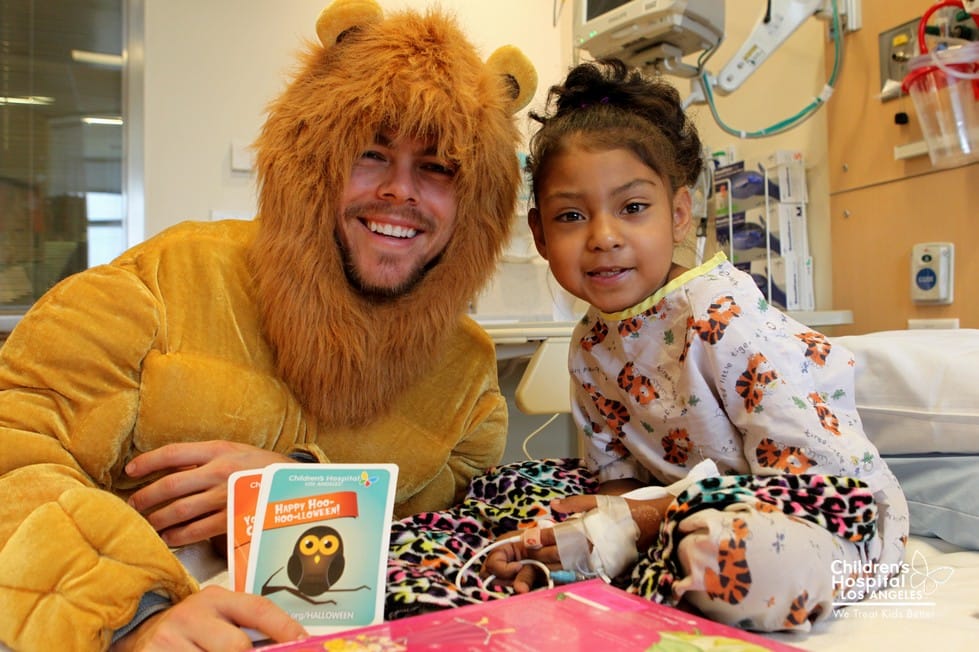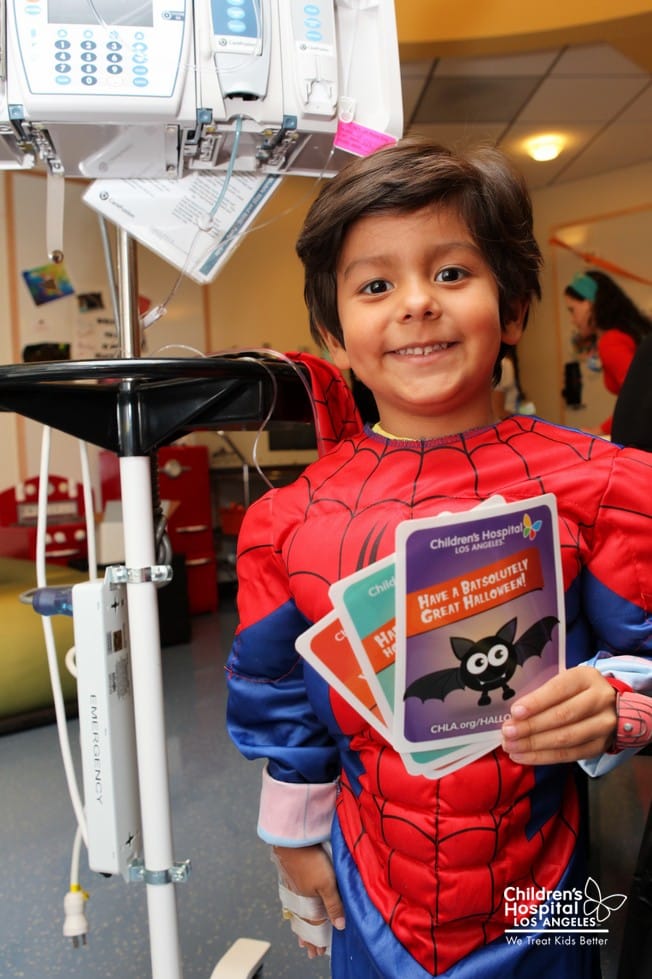 What a treat for Children's Hospital Los Angeles patients! More than 16,000 Bat-o-Grams were generated by hospital supporters, friends in the community and citizens from Australia, Japan, Sweden (just to name a few) during the month-long initiative held on CHLA.org. To make things even more special, Derek Hough, a four-time champion of ABC's Dancing With the Stars stopped by to help distribute the many Bat-o-Grams to our patients who were unable to participate in traditional Halloween activities.
Derek was a great help in getting the kids into the Halloween spirit as he visited CHLA in a cowardly lion costume. He attended a "spook-tacular" party in the 6th floor playroom and visited patients one-on-one by their bedsides. He also took time out to show patient Kai Jack, 16, a few dance moves in her room. Upon learning that Kai is a fan of his DWTS partner Bethany Mota, Derek placed a FaceTime call to Bethany so that his new CHLA pal could talk to her idol.
With the help of our supporters and Derek Hough, our kids had an amazing Halloween that not only included costumes, candy and Bat-o-Grams, but also goody bags filled with t-shirts, playing cards and a DVD of the Disney Channel's movie Teen Beach that the folks at ABC generously put together.
To all those who sent in a Bat-o-Gram, we can't thank you enough! It is because of you we were able to give our patients a great Halloween. And thank you to Derek Hough, who was our "mane" attraction, for helping to put smiles on our patients' faces!