Healing Power of Music with American Idol

Have you ever turned on soft soothing music to calm you and help you refocus when you felt stressed? Or turned on your favorite dance or rock music to help get you energized again when you felt low in energy? Music definitely can affect your mood and the way you feel and act. Last month, our hospital had the opportunity to demonstrate this with the help of the final four contestants of Season 12 American Idol when they visited patients and families. The kids were happy when they were able to sing with the Idols. Doing so lifted their spirits and helped distract them from the hospital environment. This is the idea behind the field of music therapy, which is part of the Mark Taper and Johnny Mercer Artists Program at Children's Hospital Los Angeles.
History of Music Therapy
The first official music therapy degree program was offered at Michigan State University in 1944 but the idea of using music to heal patients has been around since ancient times. The modern practice of using music in hospitals started after World War I and II when local musicians would travel to veteran hospitals to play for soldiers. The music helped lift their spirits and made them feel better.
Music Therapy at Children's Hospital Los Angeles
At Children's Hospital Los Angeles, licensed professional music therapists provide musical activities for our patients that include creating, singing, movement and simply listening to music. This therapy provides ways for children to communicate and can facilitate rehabilitation. At Children's Hospital Los Angeles, kids can listen to soothing music before medical procedures or surgery to help decrease anxiety. All activities help patients deal with the stress that can be associated with illness and hospitalization. For children, music can be a fun way to learn, relax and get through tough emotional or physical situations. It can help with communication, social skills and with other abilities. In fact, it's also been shown to reduce stress, which can help keep your immune system healthy. Recently the final four contestants from Season 12 American Idol, Candice Glover, Kree Harrison, Angie Miller and Amber Holcomb, came to Children's Hospital Los Angeles for a visit with our kids and our music therapy department. They visited many units and a lot of our patients.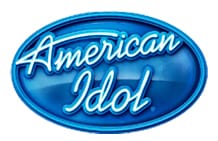 Music Therapy in the Newborn Infant Critical Care Unit (NICCU) Music has been shown to lower heart rates and have a calming effect on the babies. Even though we make every effort to keep the NICCU as serene as possible, the premature babies in can still become over-stimulated with all of the monitors beeping and the normal everyday things that happen in a busy intensive care unit. One of the things that music therapy is used for in this unit is to decrease the babies' agitation.
During the American Idol visit, Kree Harrison worked with Tacy Pillow, a Music Therapist who works on our intensive care units at the hospital. The pair visited premature babies in our Newborn Infant Critical Care Unit (NICCU) and sang some lullabies together and could see the babies heart rates go down as they were singing. Kree and Tacy sang soft lullabies and other songs with quiet tempos to three babies in our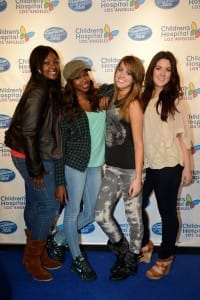 NICCU.  Kree expressed to Tacy that this was a difficult experience, but added that it was rewarding to make such a difference in the lives of these preemies. During their short time there, they helped a mother bond with her child as she saw how to use music as a part of the healing process. "It is one of the best experiences that I've had throughout the whole Idol process," reflected Kree.
You can experience Kree's visit here.
Music Therapy Helps Parents Too
Music therapy in the NICCU is also used to help empower parents and families and to help them connect with their tiny premature infants. In the NICCU, too much touch and contact can sometimes be over stimulating to the infants and opportunities for parents to have physical contact with their babies can be limited.
Tacy, our music therapist, will often write songs with the families so that they can sing them directly to their babies. This helps with the bonding process and also creates positive memories for the families in an otherwise stressful situation. Since the babies have heard the parent's voices, especially the mother's, during pregnancy, hearing the parents' voices can help to calm the infant.
Music Therapy for Older Kids and Adolescents
Amber Holcomb joined the kids and adolescents in our Creative Oasis, a special room in our hospital where kids and teens can play music with various instruments and participate in creative therapies. Some of the goals of music therapy are to normalize the hospital environment, help relieve parents and inspire long-term appreciation for the arts.
"This is a life-changing experience," she said, and when one child said that Amber was her favorite Idol, Amber responded, "I vote for all of the kids here to get well!" Amber expressed that she was nervous about singing in the end of the day concert for the kids, but, "These kids most definitely inspired me to be strong. They are going through so much but are still able to smile and have a good time." You can experience Amber's visit here.
Candice Glover, who just won Season 12 American Idol, interacted and played games with the children both in the playrooms and in their hospital rooms. She noted during her visit that this did not feel like a hospital, as the hospital employees make the kids feel like they are in their home environment. "These are definitely some strong kids…my hope is that everybody can get the care and the medicine they need so that all of them can walk out that front door and be a kid again," said Candice. You can experience Candice's visit here. Congratulations on being named America's new Idol!
Angie Miller helped present donated guitars to the music therapy program for patients and families during her visit. She reflected, "It's amazing how Children's Hospital Los Angeles understands how music can help heal someone." She dedicated her American Idol performance to the children she met during her visit. You can experience Angie's visit here.
At the end of the visit from the Top Four American Idol contestants, they provided a special concert for patients and their family members.  The kids were overjoyed to hear the Idols and were encouraged to participate by singing along with them. Some of them even made their way up to the stage to sing with their favorite Idol. The visit brought joy to so many patients and families and lifted so many spirits around the hospital.
I think it was therapeutic for everyone involved and just brought the entire program a little closer to home for me!
For more information about music therapy at Children's Hospital Los Angeles, visit the webpage for The Mark Taper and Johnny Mercer Artists Program. Parents and families at Children's Hospital Los Angeles can ask their child's nurse to make a referral for music therapy.