Expert Tips: Protect Your Family During Flu Season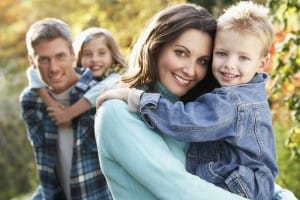 Keep you and your family healthy this season! Last flu season, media reported that the U.S. Center for Disease Control and Prevention (CDC) confirmed the seasonal flu had spread throughout the country and reached high levels. Don't let your family become part of that statistic.
The RN Remedies nurse bloggers share expert tips to help keep your family healthy during the flu season.
Prevent the Flu
Getting the Flu (Influenza) Vaccine: Why It's Important by Cheryl Franco
Why Immunizations Matter by Nicole Freedman
Protect Your Immune System: Eat Right and Reduce Stress by Tere Jones
Whistle While You Wash: Proper Hand Washing Technique by Cheryl Franco
Cold and Flu Season: Keep Your Family Healthy by Tere Jones
Signs, Symptoms and Treatment of Pneumonia by Nicole Freedman
Pneumonia Prevention and How to Care for your Child by Nicole Freedman
A Primer on Meningitis by Megan Summers
Preparing Your Child for Shots
Tips to Keep Your Kids Calm While Getting Shots by Cheryl Franco
Ouch! Prepare Your Child for Shots by Cheryl Franco
Medication and Fevers
Don't Sweat it: Treating a Child's Fever Explained by Gloria Verret
Treating a Child's Fever - Common Treatments Exposed by Gloria Verret
How to Keep Your Child Safe from Pills and Medicine Bottles by Rachel Blackburn
Medication and Breastfeeding: What You Need to Know by Jennifer Buchanan
What About Germs?
Germs: The Good, the Bad and the Useful by Gloria Verret