Cold & Flu Season: Keep Your Family Healthy

The holiday season is here and that means cold and flu season is also along for the ride! This is the time of year that our Emergency Department sees many children battling seasonal illnesses. Many times, we see families where one child is sick one week, and their brother or sister right afterward, as family members pass their illnesses back and forth to each other. It makes me realize the importance of keeping the whole family healthy especially during the next few months and all year long. As a parent, I'm sure you are looking for simple things you can do to help prevent illness and keep your family healthy. Below are some helpful tips for boosting your family's immune systems and preventing the spread of germs during the cold and flu season.
WASHING YOUR HANDS IS THE FIRST STEP
Washing your hands is one of the most important steps you can take to avoid getting sick and spreading germs to others. When soap and water are not unavailable, use an alcohol-based hand sanitizer that contains at least 60% alcohol. 

Here is a video showing all the steps to proper hand washing:
AN ILLNESS FIGHTING DIET FOR YOUR FAMILY
Proteins such as chicken, fish, eggs, beans, nuts, etc. because proteins are the building blocks for our white blood cells, which help fight off bacteria and viruses.
Fruits and vegetables that have disease fighting antioxidants, such as, berries (especially blueberries), citrus fruits, yams and yellow vegetables.
Probiotics, as in yogurt, are important to protect your intestinal health as it makes up about 80% of your immune system.
Vitamin D supplements, because vitamin D deficiency is linked to many diseases and it is difficult to get enough in your daily diet.
Healthy recipe idea to get you started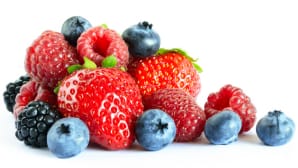 Probiotic antioxidant smoothie recipe (makes 2 servings)
1 cup of frozen unsweetened blueberries
1 cup of frozen unsweetened raspberries
8 ounces of vanilla yogurt
1 cup of milk
3 tablespoons of honey
1 teaspon of vanilla extract
Blend together until smooth.
Kid-friendly veggies in protein
Lightly cook some yellow antioxidant fall vegetables
Chop the cooked vegetables up into small pieces
Mix them into ground beef, turkey or chicken
Use to make hamburgers or meatloaf
Kid-friendly veggies in pasta sauce
Lightly cook some yellow antioxidant fall vegetables
Blend them together in a blend or hand mixer with a little water
Add to your spaghetti or pasta sauce
HEALTH BENEFITS OF LOWERING STRESS
Stress and upset in your life or your family's life can weaken the immune system and make it hard for your bodies to fight off infection. The holiday season can be stressful for many families and children.
Research continues to show us that laughter and pleasant, fun music as well as light physical exercise and fun activities can have a positive effect on the immune system. 
Tips on how to reduce stress
Read a funny book or story to your children daily
Watch a funny movie together
Sing some fun songs, or listen to some fun music
Take a walk together, making a point to notice plants, trees and other forms of nature
Play a game of catch, football, baseball or tag in your yard or local park
In conclusion, I recommend clean hands and a diet full of non-processed real food, as above, to help boost the immune system to keep you and your families healthy this winter season. This, plus taking the time to reduce the family stress as often as possible will help prevent illness and keep you and your children healthy and happy! I would like to acknowledge and thank Linda Heller, MS, RD, Manager of Clinical Nutrition and Lactation, for contributing her knowledge and expertise to the writing of this blog.