Trainee Spotlight: Eirini Christodoulou, PhD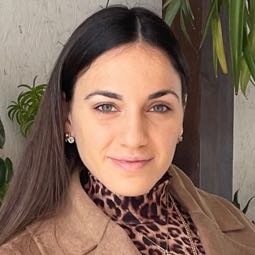 Eirini Christodoulou, PhD
Eirini is a postdoctoral research fellow studying liquid biopsy analysis as a way to monitor pediatric solid tumors.
Eirini grew up in Cyprus, a small island in the eastern Mediterranean Sea. As a young girl, she enjoyed breaking things apart to understand how they worked. And when her mother was diagnosed with breast cancer, she wanted to jump in a lab and find a cure.
After studying biology in the United Kingdom, Eirini won a highly competitive scholarship to support her PhD studies in the Netherlands, where she explored the genetics of familial melanoma. Today, she works with Jaclyn Biegel, PhD, in the Center for Personalized Medicine. Her research is investigating noninvasive procedures, such as liquid biopsy analysis, to effectively monitor solid tumors in children.
"We hope that our findings may lead to a future clinical diagnostic test for pediatric cancer patients," Eirini explains.
Her dream career goal? To return to her home country as an independent academic scientist. "I would like to help my community improve the research infrastructure and excellence, so that young Cypriots end up loving science as much as I do," she shares. "I also want to change the pattern of underrepresentation of women in STEM."
A self-described "gym maniac," Eirini also has a passion for dancing. "The opportunity to attend master classes in worldwide famous dance studios in Hollywood," she says, "makes me very happy."