Staff Spotlight: Michael Hadjidaniel, PhD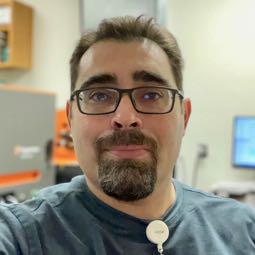 Michael Hadjidaniel, PhD
Senior Research Associate
"What's inspiring to me about working with the SC2 Core is that we're always trying to break barriers, introduce new technology and improve what we do," Michael says. "It challenges us to stay on top of things and identify new ways to help researchers."
Michael joined the Single Cell, Sequencing, and CyTOF (SC2) Core in 2018. In his role, he assists scientists in identifying and quantifying various biomarkers in tissue and liquid biopsy samples. He works with investigators across a range of disciplines, from cancer to heart to liver transplant.
"I love learning what other people are working on," he says. "We basically try to expand the scope of how they can find answers to their hypotheses. It's very stimulating."
This is Michael's second turn at CHLA. He first arrived in 2004 as a PhD student, eventually serving as a postdoc under Shahab Asgharzadeh, MD. Michael left CHLA in 2011, but when the opportunity arose to return, he jumped at it. "I really enjoy the people here," he says. "We work as a family."
At home, Michael spends much of his free time with his wife and three children. You'll also find him tending his garden, which he started during the pandemic. It now includes lettuce, cilantro and tomatoes, as well as lemon, grapefruit, peach and apple trees.