Staff Spotlight: Liam North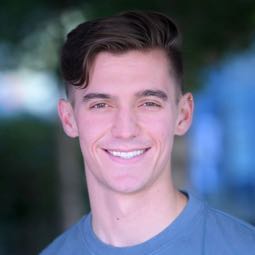 Liam North, Research Assistant
Last spring, Liam was "interviewing all over" in the hopes of landing a research assistant position. When he arrived at the lab of Pat Levitt, PhD, at CHLA, he knew his search was over.
"I was impressed with the research here," he explains. "I like that we're doing high-impact science that's geared toward scalability and aims to empower underserved communities."
Since joining CHLA in May, Liam has been running the research visits for one of Dr. Levitt's newest projects, which is investigating a potential mitochondrial biomarker for early-life stress in infants. The study is funded by the California Initiative to Advance Precision Medicine and is part of a statewide effort to improve pediatric screening for adverse childhood experiences.
Participating moms and babies come to CHLA twice in the infant's first year of life for assessments. "It's a lot of fun working with babies and seeing them grow," Liam says. "I also really like the culture of the Levitt Lab. Everyone is so open to helping me learn, and I appreciate that."
Originally from the San Francisco Bay Area, he graduated from New York University in 2020 with a degree in romance languages and psychology. Liam's goal now is to become an emergency medicine physician—which means he is busy taking classes at UCLA to fulfill his prerequisites for medical school. His fun time? Playing in a lacrosse league on Thursday nights.