Faculty Spotlight: Etan Orgel, MD, MS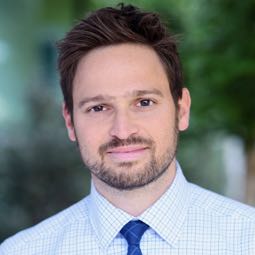 Etan Orgel, MD, MS
Cancer and Blood Disease Institute
The novel cancer drugs often grab the headlines. But Dr. Etan Orgel's research has a different focus: making current treatments better—and less toxic.
"I got interested in this during my training," he explains, "because I was asking questions no one could answer. It was frustrating. It seemed like we should know, for example, how many children have hearing loss from chemotherapy. But we didn't."
To find those answers, he turned to research. "Supportive care research was a wide-open space where a lot of work was needed," says Dr. Orgel, Director of the Medical Supportive Care Service. "At first, that meant a lot of talking to empty rooms! But I loved it from the moment I stepped into it."
Today, those empty rooms are a thing of the past. He and his colleagues published a study last year in The Lancet Child & Adolescent Health that showed—for the first time—which children are at the greatest risk of hearing loss from cisplatin, a common chemotherapy drug. He also led a clinical trial—which just completed—to investigate whether an antioxidant called N-acetylcysteine can help protect a child's hearing during cisplatin therapy.
In addition, Dr. Orgel and his colleagues have found that diet and exercise can improve chemotherapy's effectiveness in youth with leukemia who are obese—resulting in an R37 grant from the National Institutes of Health to conduct a national randomized trial that launched in January. And through the Children's Oncology Group, he is testing a uniform approach to a rare cancer called mixed phenotype acute leukemia (MPAL).
He credits CHLA's support as key to his success. "When I pose these research questions to my colleagues and leadership, their attitude is, 'Yes, go do it! We're with you!'" Dr. Orgel says. "It's rewarding."
Outside of work, he describes his life as "very full" and "crazy"—he and his wife have three children under the age of 9. "I like to say we've been delirious the past few years," he says with a laugh. "But it's a lot of fun."