St. Baldrick's Foundation Supports Innovative Research in Pediatric Cancer at CHLA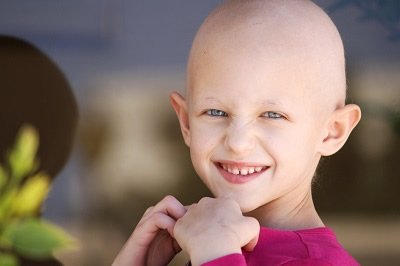 Five physician-scientists with the Center for Childhood Cancer and Blood Diseases at Children's Hospital Los Angeles recently received grants from the St. Baldrick's Foundation, the largest private funder of childhood cancer research. Theirs are just some of the innovative approaches CHLA researchers are using to advance new therapies for treating high-risk young patients with neuroblastoma and acute lymphoblastic leukemia (ALL):
Robert Seeger, MD, and the New Approaches to Neuroblastoma (NANT) Consortium, headquartered at CHLA, work to develop and test new therapies with high potential for improving survival of neuroblastoma, the second most common solid tumor in children. Only 45 percent of children with this widespread type of cancer are cured.  Studies are testing new ways to attack, not only the tumor cells themselves, but also normal cells that provide support for tumor growth. Their first study aims to make the patient's own immune system more effective in eliminating cancer cells by working in combination with an antibody that targets these tumor cells. The second targets an important communication pathway within neuroblastoma cells.
The research of Yves De Clerck, MD, also focuses on neuroblastoma (NB), a cancer of young children that occurs in the nervous system outside the brain and which frequently metastasizes to the bone marrow.  His work is investigating how NB cells communicate with and educate cells in the bone marrow to form a niche that is favorable for cancer development, focusing on a novel mechanism of communication between NB cells and bone marrow cells via the production of small vesicles called exosomes.
Muller Fabbri, MD, heads a project to study the role of microRNAs in the biology and therapy of neuroblastoma. His lab has discovered a group of immune cells (called TAMS) that release microRNAs inside of exosomes – vesicles that shuttle the microRNAs from the immune cells to neuroblastoma. Understanding this process might allow researchers to build a nanoparticle to silence the microRNAs in TAMs, leading to novel therapies for high-risk neuroblastoma.
Chintan Parekh, MD, is studying the role of a particular gene (BCL11B) in the pathogenesis of T-cell acute lymphoblastic leukemia (ALL).  He is investigating how errors that occur during the development of T-cells, blood cells that fight infections, can lead to T-cell leukemia.  These studies could lead to new anti-leukemia treatments.
Yong-Mi Kim, MD, PhD, is targeting cell-adhesion mediated drug resistance in ALL.  Instead of targeting only leukemia cells, her team is looking at the protective non-leukemia cells located in the bone marrow that create a safe haven for drug-resistant ALL cells. They have identified a central anchor molecule for leukemia cells called integrin alpha, which shelters the cells in the bone marrow from chemotherapy, and propose to test a novel inhibitor of integrin alpha4 to overcome drug resistance.
Image courtesy of Shutterstock