A Day in the Life of a Postdoc
After nearly a decade in post-secondary education, a select few continue on and commit to specialized research training after earning their PhD. These postdoctoral scholars, commonly referred to as "postdocs", are training to become the leading researchers in their fields. But what's it like to be a postdoc in a primary investigator's world?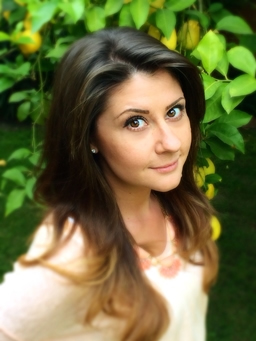 Orquidea Garcia, PhD, from The Saban Research Institute of Children's Hospital Los Angeles shares what a "day in the life of a postdoc" looks like:
5:30 am- Wake up, make first cup of coffee, put in an extra scoop of grounds….it's already going to be one of those days.
5:35 am- Sit down to check e-mails, hold my breath, and pray that my recently submitted paper hasn't come flying back "rejected".
5:36 am- Breathe a sigh of relief….no news on the paper…..yet….log out of webmail before irony has a chance to ruin my day.
5:36-6:25 am- Finish up PowerPoint for Developmental Biology and Regenerative Medicine meeting presentation….spell check everything (scientists are surprisingly astute at catching every last mistake).
6:25-7:35 am- Get ready while running though exactly what I'm going to say during my talk later today.
7:53 am- Arrive at CHLA. Follow unsuspecting people around the structure hoping they'll vacate a spot. Finally find someone who IS actually leaving (and not just going to their car to take a nap). Cram my car into the space they left and head for the research institute.
7:57 am- Get to The Saban Research Institute, realize that while I've been rehearsing my presentation in my head while walking to work, I've left my ID badge in my car.
7:59-9:19 am- Return to The Institute, this time with my badge. Make my way to the lab. I have an experiment that has been incubating overnight, and I need to make sure I change reaction buffers before my presentation. I also need to check on the cells I've been culturing and be sure to make up some new reagents for my experiments later on.
9:20 am- Make my way to the conference room, set up for my presentation, and wait.
9:35 am- Dr. David Warburton decides to "get this show on the road". After a cursory introduction, we're off to the races. I'm presenting my newest data on how injury to stem cells in the lung affect the overall structure and function of the lung. I'm hoping I'll get some feedback on a new genetic model I'm working on.
9:36 am- It's at this point that every postdoc, grad student and trainee knows that the trajectory of your presentation is in the hands of your audience. You present until everyone in the room is sufficiently satisfied that you know what you're doing, and that you're doing it in the most effective and scientifically sound manner possible. Sometimes you're able to make it through your introductory slides before the barrage of questions start, and sometimes you're not even able to make it through your title slide. It's all a sort of intellectual judo, and you're hoping to make it to the next colored belt.
10:43 am- Presentation is over, and it's time to debrief with my PI, Barbara, and fellow postdoc, Michael. Michael and Barbara have been furiously writing down notes for me though out the presentation. First agenda item: more coffee.
11:37 am- Debrief is over, we've discussed all of the suggestions the other scientists have made about my/our research, consider how we should re-work our approach and decide who is going to reach out to whom in order to collaborate on experiments. Michael and I have our marching orders and have some amazing new ideas for experiments that could really improve and move my/our research forward.
11:38am- Set up an experiment in the lab before going out to lunch. I'm studying what pathways in type 2 alveolar epithelial cells are activated following multiple lung injuries. I set a timer to remind me when I will need to change the reagents in my experiment and clip it oh-so-fashionably to my belt.
12:00 pm- Grab lunch and an iced coffee for good measure. Sit down to eat.
12:31 pm- The timer I set goes off and I realize that I need to change the reagents in my experiment. Leave my lunch, half eaten, in the lunchroom and hope no one mistakes it for free food.
12:37 pm- Return to finish my lunch. Some of my cookies seem to be missing….oh well.
12:57 pm- Return to the lab, and decide to finally answer some e-mails.
12:58 pm- Open up webmail.
12:59 pm- Decide I'll find time later in the day to answer e-mails.
1:00 pm- Remember that I was supposed to submit an abstract for an upcoming conference.
1:01-3:15 pm- Write up my abstract. Realize I'm 183 words over the word limit. Begin the arduous task of carefully removing words, like a Jenga puzzle, hoping that I don't remove the wrong ones, which would render my abstract incomprehensible.
4:43 pm- Finally finish my abstract, within the word limit. Race into Barbara's office for a final approval before sending it off.
4:43-6:48 pm- Have a conversation with Barbara about my abstract, which leads into a conversation about another experiment I'd like to do, which leads into a debate about a recent journal article, which circles around to wondering how our recently submitted paper is faring in the review process. Realize it's getting dark outside and I still have an experiment running.
6:48 pm- Wrap up today's experiment and feed the cells I am culturing for tomorrow's experiment. Make a mental note to submit my abstract before the midnight deadline.

Being a post-doc is a lot like being a teenager….you aren't a kid anymore (i.e. a grad student), yet you aren't an adult (i.e. a faculty member or PI). You are at the point in your career where you no longer have to attend classes, and aren't yet bound by the same responsibilities your bosses face. At this point in your career, you've obtained the title of PhD, but you haven't yet obtained your independence. You're free to concentrate solely on your research and on making your mark in your field. You are expected to be responsible for yourself and your research trajectory, yet you still need to consult someone wiser than you on the big decisions. You're skilled and knowledgeable enough to run your OWN show, but you're not yet trusted to run THE show. That being said, there really isn't a "typical" day as a postdoc….since we're almost like a "middle child"; we jump in wherever we are needed. One day we may be in the lab doing experiments until long after everyone has gone home, and the next we may be giving a talk in lieu of our bosses at a meeting. Our lives are a bit frantic because we've got a foot in both worlds, and we love it.
—————————————————————————————–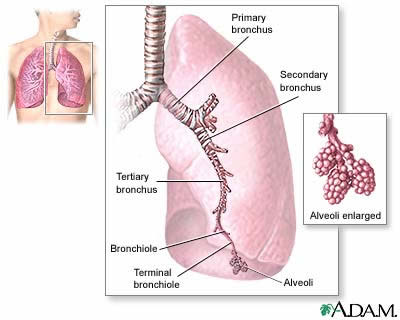 Orquidea Garcia, PhD, studies lung stem and progenitor cells in Dr. Barbara Driscoll's lab at The Saban Research Institute. She specifically studies the role of type 2 alveolar epithelial cells (AEC2) during development, injury and disease. By understanding how prematurity or adolescent injury affects AEC2, Garcia is hoping to improve therapies and treatments for childhood lung conditions.