New Faculty Spotlight: Matthew Deardorff, MD, PhD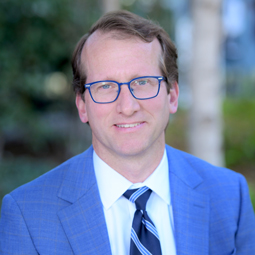 Center for Personalized Medicine
Departments of Pathology and Laboratory Medicine and Pediatrics
Dr. Deardorff studies syndromic disorders that involve intellectual disability. His goal is to develop tools to better understand the effect of genetic changes in children who have these conditions and to identify a strategy for medical intervention. He is pursuing this goal in both the lab and the clinic.
"Intellectual disability would be a fantastic thing to make a dent in. What I want to know is, can we come up with a treatment for these kids? Some are mildly affected, some are severe. But if we could develop an intervention that could 'buy' a child 10 IQ points—well that would be life-changing for both kids and their families."
He is also at work developing a process for making patient genetic information accessible so that it can inform multiple aspects of clinical care. Building upon his experience at Children's Hospital of Philadelphia, where he was instrumental in developing a group that made genetic testing widely available and creating tools to facilitate this through the electronic medical record, he wants to create a similar pipeline for moving genetic information out to clinicians in all service lines. There, this information will allow for highly personalized care—assisting in diagnosis, selection of optimized treatment strategies and more accurate dosing of medicine.
When asked what brought Dr. Deardorff to CHLA, he is only half joking when he says he came here so that he and his wife, Bridget Fernandez, MD, MSc, (Department of Pediatrics) could work in the same country. At CHLA, they can both use their considerable expertise to benefit a large and diverse population of children. They were also attracted to CHLA because of their commitment to its mission. Since arriving, Dr. Deardorff has been very impressed by the culture as well as the support that he's felt from the institution as he begins tackling the process of implementing personalized care. He's also ecstatic to be able to run year-round in the sun and on the trails in Griffith Park!