Meet Some of our Research Trainees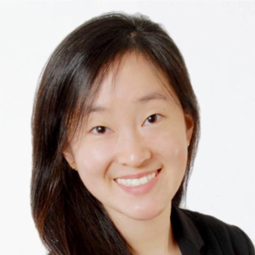 Stephanie Yi-Tsi Chen, MD
Stephanie is a research resident and fellow investigating immunotherapy resistance in neuroblastoma.
Stephanie's dream is to become a pediatric surgeon at an academic institution like CHLA. But she wants her career to extend outside of the operating room—and into the lab.
"I am very much a planner and someone who likes order and protocols," she explains. "But I love the discoveries you make in research and how you can be surprised by the results of your own work. It's also really rewarding knowing you're investigating a question that could influence and improve care for patients."
A general surgery resident at Cedars-Sinai, Stephanie came to CHLA to complete a two-year postdoctoral research fellowship. Her project is focused on studying the mechanisms of immunotherapy resistance in high-risk, recurrent neuroblastoma.
Working in the lab of pediatric surgeon Eugene S. Kim, MD, she is characterizing a process called trogocytosis—where a cell "bites off" and ingests material from another cell. The team is trying to learn how this phenomenon may impact current natural killer cell therapy against neuroblastoma.
Outside of medicine, Stephanie's biggest passion is music—including trance, deep house, techno and electro. "I love going to shows by myself, especially small, intimate club shows," she shares. She also enjoys fitness, dancing and rock climbing.
---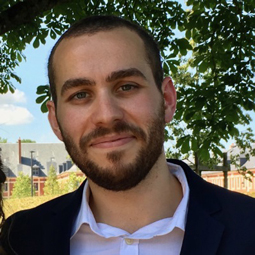 Samy Jambon, PharmD, PhD
A postdoctoral research fellow, Samy is working to enhance CAR T-cell therapy for pediatric cancer.
Growing up, Samy admits that he exasperated both his mom and his teachers with never-ending "why?" questions. "I think that my 'why?' phase never really ended," he says. "When I had the opportunity to do a PhD, I jumped on it!"
At CHLA, Samy works in the lab of Babak Moghimi, MD, where his "why?" questions center around improving chimeric antigen receptor (CAR) T-cell therapy—in which a patient's T-cells are reprogrammed to recognize specific proteins and more effectively fight cancer.
"CAR T-cells have completely revolutionized the treatment of some blood cancers, but limitations still exist," he explains. "We're working to overcome those by using synthetic biology, which takes an engineering approach to creating biological entities that can build new functions in CAR T-cells.
"Our bodies' natural defenses are probably the most efficient way to fight cancer," he adds. "We just need to know how to exploit them at their best!"
Outside of the lab, Samy—who grew up in Lyon, France—loves exploring Los Angeles with his wife, trying to spot wild animals while running in the mountains, cuddling his three cats (who traveled more than 5,000 miles in the cargo hold of a plane to come to California with him) and trying out L.A.'s many delicious cuisines.
---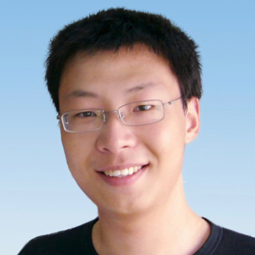 Rong Chen, PhD
Rong is a postdoctoral research fellow using nuclear physics to individualize drug treatments for patients.
Rong describes Shanghai, China—where he grew up—as "like half New York, half Los Angeles." And even though it's over 6,000 miles away, he never felt far from the U.S.
"I was deeply influenced by Hollywood films," he says. "From Clark Gable to Arnold Schwarzenegger to Johnny Depp, they helped form my first impressions of America."
Today, Rong has spent nearly a third of his life in the U.S.—first at Arizona State University, where he earned his PhD in nuclear physics, and now at CHLA, where he is a postdoctoral fellow in the Laboratory of Applied Pharmacokinetics and Bioinformatics, led by Michael Neely, MD.
In his research, Rong uses high-performance computing and Monte Carlo simulation techniques to design innovative algorithms—using the most efficient programming language—for pharmacokinetics and pharmacodynamics modeling. The goal: Create algorithms that can help to individualize drug doses for patients.
"During the later years of my PhD, I felt a growing responsibility to apply the expertise I learned in nuclear physics to help people," he explains. "The medical field was the best way to do that."
After hours, Rong still loves watching Hollywood movies. "My training has given me a chance to take a deep look at America," he says. "I have concluded that the American dream really can come true."
---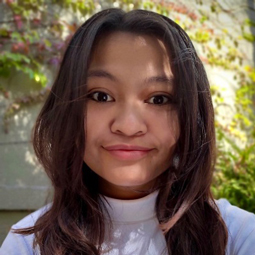 Janielle Cuala
A PhD candidate in Senta Georgia's lab, Janielle is using innovative imaging techniques to study pancreatic beta cells.
Janielle was born and raised in Guam. Growing up on an island "full of beautiful flora and fauna" inspired her deep interest in biology, and in 2014, she moved to California to pursue a career in science.
Today, she's in her third year as a PhD candidate in medical biophysics, working with Senta Georgia, PhD, at CHLA and Kate White, PhD, at USC. Her research is using multimodal imaging techniques, including electron microscopy and fluorescence lifetime imaging, to investigate beta cell structure and function within the context of SARS-CoV-2 infection and early-life stress.
"The long-term goal is to develop an integrative whole beta-cell model that considers different biological factors, such as sex, to create better treatments for patients with diabetes," Janielle explains.
Her own long-term goal? To be a principal investigator—and mentor other young scientists. "I have a strong idea of what great mentors are like because of my own experiences," she says. "I would like to pay it forward."
Outside of work, Janielle loves swimming and recently earned her scuba diving license. She also enjoys cooking and baking ("it's like following an experimental protocol, with some added creativity"), as well as caring for her many pets and indoor plants. She is working on a blog about life as a scientist.