Meet Some of our Research Trainees
Ellen Chang, MD, MS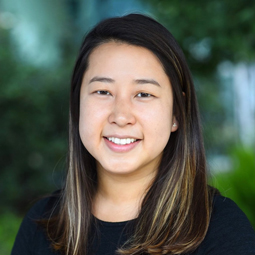 Ellen is the Adolescent and Young Adult (AYA) Oncology/Survivorship fellow. She is passionate about improving long-term health outcomes in childhood cancer survivors.
"In medical school, I met an adult retinoblastoma survivor in the survivorship clinic," Ellen explains. "I was heartened by the advances that had occurred in pediatric oncology and decided I wanted to focus on continuing to improve the long-term health of the growing number of childhood cancer survivors."
Although there is a host of scientific literature on the late effects of childhood cancer, not enough is known about how to prevent and treat these late effects. Ellen—who completed her pediatric hematology/oncology fellowship at CHLA—has been studying cardiovascular late effects, particularly atrial fibrillation, in survivors who underwent hematopoietic stem cell transplants. She has also studied the potential of telemedicine for long-term monitoring and is researching ways to improve adult care transitions for childhood cancer survivors.
She is grateful for her two research mentors: Saro Armenian, DO, MPH, from City of Hope, and her current adviser, David Freyer, DO, MS, at CHLA. The AYA Oncology/Survivorship Fellowship is funded by The David Stroud AYA Oncology Fellowship Fund, which was started by the family of a former CHLA cancer patient.
Ellen also has a passion for classical music and playing the piano. Unfortunately, her piano still resides at her parents' house outside of Chicago, where she grew up. In the meantime, she has been enjoying and exploring the beautiful outdoors of California.
Learn more about the USC Adolescent and Young Adult (AYA) Oncology/Survivorship Program
---
Priya Bhattacharjee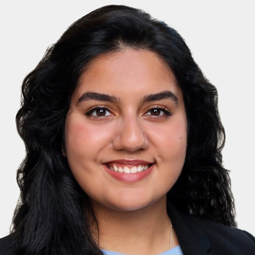 A fourth-year medical student at Keck USC, Priya works with David Freyer on the LIFE Cancer Survivorship database.
Born in India, Priya moved to the U.S. when she was 2 and lived in five different states growing up. Her family ultimately settled in the San Francisco Bay Area, where she studied bioengineering at UC Berkeley, minored in creative writing and joined a lab focused on microfluidic diagnostic devices.
Priya began her research at CHLA through the prestigious Summer Oncology Research Fellowship, which immerses top U.S. medical students in cancer research experiences. During the program, she worked with David Freyer, DO, MS, on the LIFE Cancer Survivorship database—and she has continued under his mentorship ever since.
In July, Priya will head back to the Bay Area for the Kaiser Oakland/UC Berkeley combined pediatrics residency and MPH program. "As a future pediatrician, my goals are to support, educate and empower patients and their families, to provide mentorship to younger students, and to continue to stay involved in biodesign and research through medical device development and clinical research," she says.
And what about that creative writing minor? "I enjoy writing poetry and stories," she shares. "I performed at an open-mic story slam in front of a live audience with The Moth before the pandemic. It was one of the scariest but most rewarding experiences!"
---
Tracy Ono, MSN, RN, PHN, CRRN
Tracy is a Clinical Nurse III in the PICU at CHLA and a PhD candidate at the UCLA School of Nursing.
A PICU nurse at CHLA for the past 10 years, Tracy says it was patients and families that "ignited a fire" in her to pursue her current research. Her PhD dissertation is focused on pediatric bone marrow transplant patients who develop a life-threatening complication called sinusoidal obstruction syndrome (SOS).
"The frequency with which we were seeing these patients sparked my interest to know more about the transplant process, SOS and whether there are ways that we, as nurses, can help identify patients who are at increased risk of this complication," she explains.
While many research projects are physician-led, Tracy notes that nurse-led research has an important contribution to make. "I hope to play an integral role in promoting and guiding nurse-led research in the acute care setting," she says. "I would love to show nurses how their participation in multidisciplinary research projects can have a meaningful impact on the care we provide."
A mom of two young children, Tracy likes to spend time with her family, explore the outdoors, travel and go to musicals. (She did some musical theater herself in college.) She grew up in Hilo, Hawaii.
---
Shana Adise, PhD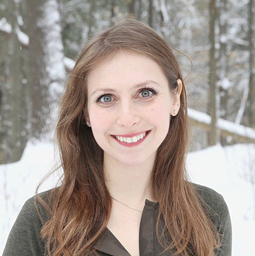 Shana is a postdoctoral fellow investigating how the brain changes in response to rapid weight gain from childhood to adolescence.
"If you could study anything, what would it be and why?"
That was the question Shana had to answer while applying for a research-related fellowship as an undergraduate. Prior to that, she had been feeling a bit "lost" trying to find her academic path. But when her statistics teacher urged her to apply for the fellowship, the process sparked her interest in science. The question that most intrigued her: how food affects brain function.
Shana went on to complete her PhD in nutritional sciences at Pennsylvania State University and a postdoctoral fellowship at the University of Vermont. She joined Children's Hospital Los Angeles in January as a postdoctoral fellow in Elizabeth Sowell's lab. Her research is investigating how the brain changes in response to rapid weight gain in youth, as well as how prenatal alcohol exposure affects brain development.
"I love science, learning and teaching," Shana says. "I hope to be the director of my own laboratory one day."
When she's not in the lab, you can find Shana exploring and adventuring outside, almost always with a camera around her neck. Last year, her photography was featured in several magazines, and she was commissioned by a farm to create a calendar featuring its animals.