Navigating the Educational System to Get Your Child the Help They Need

Does your child have difficulties being understood, completing classroom assignments or using language appropriately? Whether your child has just begun school or has been struggling for years, you may notice that they seem to have difficulty, no matter how hard they work. Maybe it is with speech/articulation or language abilities. Maybe they have difficulties in a specific subject such as mathematics, spelling or reading. Or perhaps your child previously did well in school, but has recently shown signs of struggling. Whatever the case and whatever their age or grade, your child may be entitled to services through their local public school district.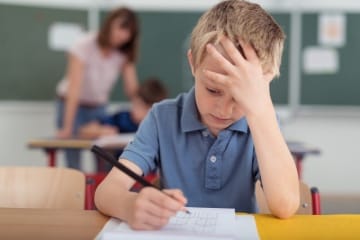 First, gather as much information as you can so that you are able to explain what you think the issues may be. If you are able to give the school reasons for your concerns, this will help them create an appropriate plan for your child.
Next, submit a formal written request for evaluation stating your desire to have your child evaluated and indicate, "I give permission to evaluate my child." The letter should also include:
Date
Child's name
Date of birth
Concerns
The school must, by law, hold a meeting within 60 days of the date of your formal request to review the results of any assessments and discuss the plan. If the school determines that support or therapy is warranted, you and the school team will develop an Individualized Education Program (IEP). This is a legal document which states their needs and services. Checking in periodically with the school will help ensure that the process is moving forward and reduce possible delays.
Some schools use a Response to Intervention (RTI) approach prior to initiating an IEP. Each school's RTI process may be somewhat different. Briefly, in this approach, the school first uses a process in which the child continues classroom education, but is provided with group intervention and observed for progress. If the child continues to have difficulty, he or she is given more specialized, targeted intervention. Finally, if the child still has not achieved adequate progress, then comprehensive assessments and intensive interventions are provided; at this time the IEP process begins.
If at any time during the process you have difficulty initiating services, you can speak to other people within the district (i.e. the principal or director of special education) or to other organizations such as the Learning Rights Law Center, to help you understand your rights and additional steps to take. If you are educated about this process, you can be your child's best advocate.