Invisible Injuries: Cognitive Impairments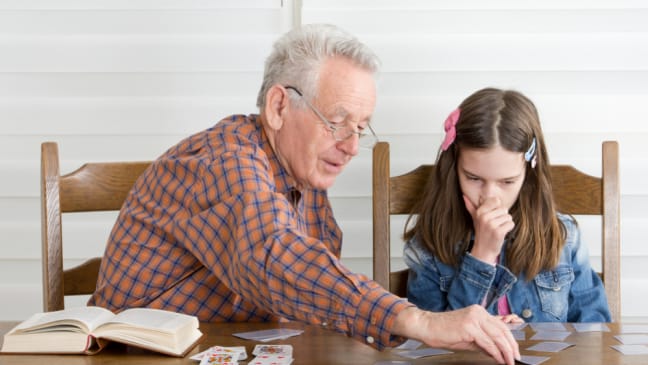 Blog post by Abigail M. Nimtz, MS, CCC-SLP, Speech-Language Pathologist, Inpatient Rehabilitation at Children's Hospital Los Angeles
When people suffer from brain injuries, caregivers and loved ones often pay the most attention to the things they see: Can they walk? Can they speak? Can they eat? It sometimes takes longer for other, more subtle difficulties to be noticed, such as confusion, impaired memory and difficulty problem solving.
These less-visible difficulties are part of what are known as cognitive impairments, which bring their own challenges that often last long after skills like walking, talking and eating have improved.
Origins
Cognitive impairments occur when there are congenital or acquired breakdowns in the cognitive process.
A congenital impairment occurs before or during birth. Examples include problems with brain development, cerebral palsy, ADHD and developmental delays.
An acquired brain injury (ABI) occurs after birth. It can be caused by a variety of things: strokes, brain tumors, seizures, infections (e.g., meningitis), toxic exposures, lack of oxygen to the brain (e.g., near drowning) and traumatic brain injuries.

A traumatic brain injury (TBI) is an injury caused by something outside of the brain (e.g., a car accident or a sports-related injury).
Effects
Cognition is part of everything we do! Imagine how difficult daily activities like shopping at a grocery store, planning a trip, or studying for an important test can become for your child if they have difficulty with:
Attention
Memory
Auditory processing
Reading comprehension
Problem solving and executive functioning, such as

Planning
Reasoning
Organization
Impulse control and safety awareness
These difficulties cannot always be seen by looking at or talking with someone. Unfortunately, because of the often "invisible" nature of cognitive impairments, they are frequently overlooked or missed completely. In fact, the Government Accounting Office reported that the people who are most likely to have difficulty accessing the services they need after a brain injury are those with cognitive impairments and no physical disability. These people are more likely to have difficulty succeeding in school, building rewarding careers and having healthy relationships. They are also at higher risk of engaging in unsafe behaviors.
Help and Support
If your child has a cognitive impairment, there is a lot you can do to support them at home and in the community:
Support memory and orientation, and provide lots of structure:

Remind your child where he or she is and what day or time it is.
Encourage your child to recall events from earlier in the day.
Use memory books, schedules and planners.

Give rest breaks and limit time in loud, crowded places.
Provide plenty of supervision to keep your child safe.
Seek out services in the school and community:

Ask your child's school about establishing an Individualized Education Program (IEP) to evaluate the need for extra support, such as speech-language pathology, occupational therapy, physical therapy, behavioral or educational therapy, and psychology or psychiatry services. Also ask about modifications such as extended time for tests, smaller class sizes and preferential seating.
Talk to your pediatrician to get referrals for therapies in a clinic setting.
Look for specialized care for teenagers and young adults that focus on community reintegration or vocational rehabilitation.
Remember, you are your child's biggest advocate, especially if his or her impairments are harder for others to "see."
Visit these websites for more information on resources and support for you and your child: