Volunteer Team #1: Initial Report From Haiti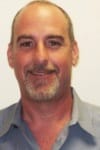 Update provided by Michael Jordan, RN, pictured right
On March 12, 2010, a team of 10 nurses and doctors departed Los Angeles for Haiti to volunteer much-needed medical assistance. Below is their first report after being deployed from our hospital in collaboration with Project Medishare. "The initial orientation days were long and tiring, but exciting.   Our team completed a transition to the pediatric unit.  Under the guidance of Dr. Jim Stein, who is serving as chief medical officer for the unit:
Anne Vitug, RN, is overseeing the Pediatric and Neonatal Intensive Care Unit patients
I am overseeing the remainder of the unit
"Now that we've transitioned to the unit, the chief nursing officer commented that, 'for the first time, she feels comfortable knowing the kids are being adequately cared for.'  The respiratory therapist in the PICU/NICU said that our PICU staff is the best she has ever worked with.   "The kids are wonderful and the parents are appreciative of the care their children are receiving.  There are, as you would expect, some very sad and difficult cases, and deaths occurring daily that wouldn't occur to healthy children.  We are receiving a lot of children with serious burns.   "Everyone is tired, but manages to keep smiling.  It has been an amazing experience to be able to contribute to the Haitian community, and all of the volunteers coming to Haiti from around the world are wonderful people."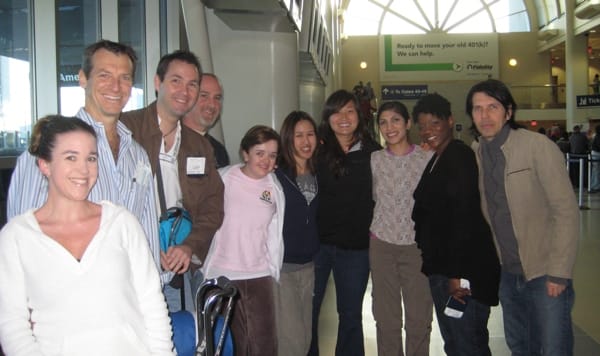 Haiti Volunteer Care Team 1:  (L to R) Jennifer Gooden, CNA , Jim Stein, MD, Jace Vargas, RN, Michael Jordan, RN, Leslie Hall, RN, Anne Vitug, RN, Peggy Han, MD, Misha McKinney, RN, Dominique Jean, MD and London May, RN at the airport to fly to Haiti on March 12, 2010.  
A second team is scheduled to depart for Haiti on Friday, March 19, 2010.   Related Links: