Urology Team to Present at Western AUA Conference
Poster presentations range from the utility of testicular ultrasounds to anesthesia's impact on opioid use.

Investigators from the Children's Hospital Los Angeles Division of Urology will give five poster presentations at the Western Section of the American Urological Association conference. The virtual event takes place Oct. 25-30.
The Division of Urology has an active clinical research program with nearly a dozen innovative projects. Below is a look at what the team will present: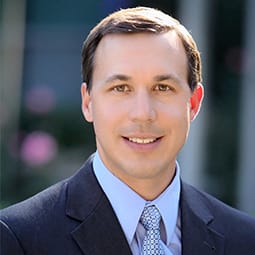 Paul Kokorowski, MD, MPH
Postoperative pain and opioid use
Paul Kokorowski, MD, MPH, led a study that compared caudal blocks to local regional infiltration on postoperative pain and opioid use in pediatric patients undergoing outpatient urology surgery. The study, which reviewed 517 cases, found that the type of anesthesia did not affect duration of opioid use or number of days until return to baseline activity.
Undescended testicles
Andy Chang, MD, and Joan Ko, MD, led a study showing that primary care providers and testicular ultrasounds frequently misclassify undescended testicles. Their poster presentation details their findings—including a 54.5% false-positive rate for ultrasound. Just as interesting, ultrasounds ordered by primary care providers had a confirmation bias of 89% for suspected undescended testicles.
Multicystic dysplastic kidney
Research led by Evalynn Vasquez, MD, investigated patients seen in our Fetal-Maternal Center who were diagnosed prenatally with multicystic dysplastic kidney (MCDK). The study found an overall low incidence of vesicoureteral reflux and that the majority of patients with MCDK do not experience pyelonephritis. Her poster reports on the team's findings, along with when a voiding cystourethrogram may be helpful.
Breakthrough urinary tract infections
What are the antibiotic resistance patterns of breakthrough urinary tract infections among patients with vesicoureteral reflux? This poster from S. Scott Sparks, MD, will explain how demographic factors—and the type of prophylactic agent prescribed—play a role in whether breakthrough infections occur.
U.S. News & World Report
Paul Kokorowski, MD, MPH, led a team that researched the U.S. News & World Report ranking methodology for measuring quality based on complication rates after surgery. The team found that the ranking methodologies have low power to detect differences and are at high risk for misclassification errors. This is a moderated poster presentation in the Public Policy and Data Quality Section.