Sharing Data to Boost Pediatric Cancer Research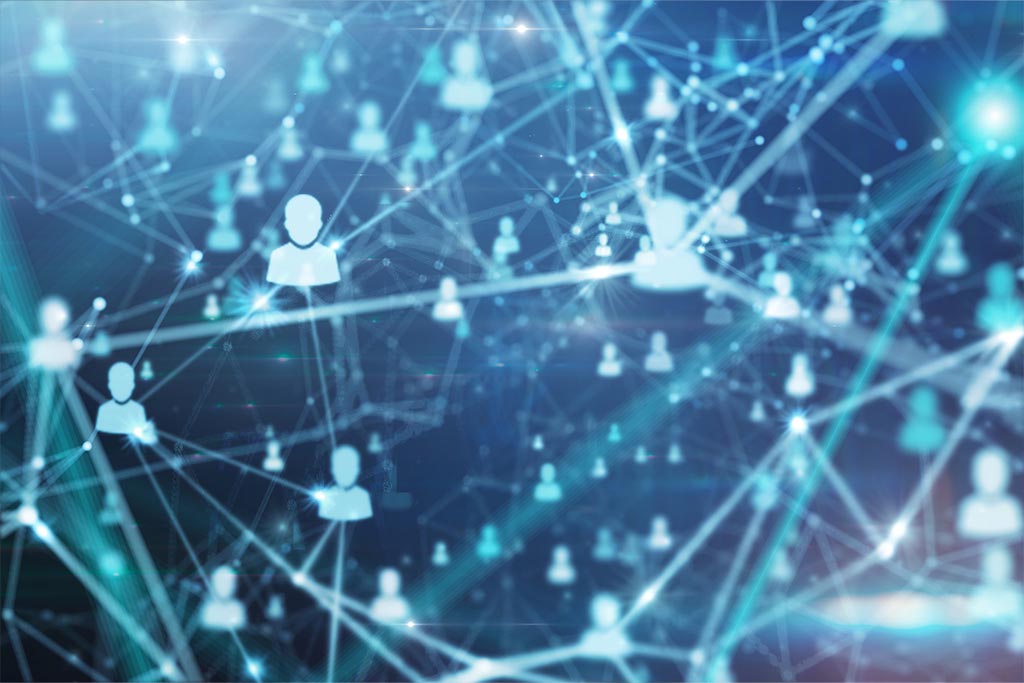 Children's Hospital Los Angeles is participating in a national effort to enhance data sharing—and turn the tide on childhood cancer.

By Katie Sweeney
Children's Hospital Los Angeles is one of the first 10 cancer centers in the country contributing to the National Cancer Institute's Childhood Cancer Data Initiative (CCDI), a 10-year, $500 million federal effort to accelerate pediatric cancer research through enhanced data sharing.
A key part of this initiative is the new National Childhood Cancer Registry (NCCR), the brainchild of two longstanding Children's Hospital Los Angeles academic partners and research collaborators: Dennis Deapen, DrPH, Professor of Clinical Population and Public Health Sciences at USC who led the Los Angeles Cancer Surveillance Program for 32 years, and Amie Hwang, PhD, Assistant Professor of Clinical Population and Public Health Sciences at USC and a Co-Investigator with the Los Angeles Cancer Surveillance Program.
Below, Dr. Deapen and Dr. Hwang, who co-chair the NCCR's Data Products Working Group, explain how the registry works, what it means for childhood cancer research—and how it could transform the way data is shared.
What inspired your idea for a national registry?
Dr. Deapen: I was on a late-night flight from Washington, D.C., to Los Angeles after attending the first Childhood Cancer Data Initiative Symposium in July 2019. The message at that symposium was: We have to be better at sharing data.
A record of every patient diagnosed since 1995 is well-documented in a state cancer registry. But each of these state registries is independent. So on the plane I was thinking: Can't we combine that state data into a national research resource?
The next morning, I rushed into Amie's office and said, "We have to talk!" We spent the following two weeks creating a three-page document with our idea and submitted it to the National Cancer Institute. And they adopted our approach.
Why is better data-sharing so important?
Dr. Deapen: Fortunately, childhood cancer is rare. Unfortunately, that makes it hard to study because each individual institution and even each state has such small numbers of cases of specific cancers. Alone, those numbers don't have enough statistical power. You have to put them together.
The massive success in reducing childhood cancer mortality occurred between the 1970s and 1990s. Now, 85% of children are cured, but it's plateaued. And in some cancers, mortality rates have remained high. Many people also are surprised to learn that pediatric cancer rates are slowly creeping up. Clinicians have done an excellent job treating cancer, but we haven't made any progress in preventing it.
Why is childhood cancer increasing?
Dr. Hwang: We don't know why, but it's going up across the board. For example, non-malignant brain cancer is increasing at 3% a year. Liver tumors are going up 2.3% a year. There are only a few cancers where incidence is going down.
Now, the vast majority of pediatric cancers are considered ultra-rare. So these are small increases off of a very low incidence. But nonetheless, it's a trend that has been fairly consistent in the past 20 years, during a time when adult cancer rates have been declining.
What makes this registry different? How could it help to reverse this trend?
Dr. Deapen: It's more than just combining registry data from different states. There's also all this clinical data from research projects—at Children's Hospital Los Angeles and all the pediatric hospitals—that is never really shared. The findings are published, but the basic data is not shared. Combining the registry data with clinical data from research institutions would provide new opportunities to examine these trends.
Dr. Hwang: The CCDI and NCCR effort is to leverage all available data to do this, by making them available for research. Under NCCR, we're implementing several large-scale linkages between NCCR and other existing data, such as pharmaceutical data, treatment-related data, outcome data and even molecular testing data. Giving researchers access to more powerful data can then inform their studies into what's causing childhood cancer, as well as how to improve treatments and long-term survivorship.
How are you working with Children's Hospital Los Angeles?
Dr. Hwang: We work very closely, as we are all part of the USC Norris Comprehensive Cancer Center. Under the Childhood Cancer Data Initiative, we're collaborating with several Children's Hospital Los Angeles investigators, including Jaclyn Biegel, PhD, and Xiaowu Gai, PhD, from the Center for Personalized Medicine, and Susan Firestone, MD, and Stephan Erberich, PhD, from Biomedical Informatics. We are working to identify and collect clinical data, particularly molecular test data, and then combine that data in a way that's harmonized, standardized and consistently annotated. We're also contributing to the CCDI efforts to create a way for institutions to securely share their data so it can be aggregated together.
Dr. Deapen: What we enjoy so much about working with Children's Hospital Los Angeles is that the patient population here is incredibly diverse. Data on racial and ethnic groups is very rare and precious. CHLA has the capability to contribute to that knowledge base at a much higher level than many other cancer centers.
What are you most excited about for the future?
Dr. Deapen: Potentially the most valuable and really powerful data from NCCR will be the future data products we're working on, where researchers could potentially access data on all pediatric cancers in the U.S., with every child represented.
Dr. Hwang: We are developing a set of statistics and information for patients and the public as well. And we are building a secure mechanism for scientists to utilize collected data for innovative research. CHLA is making a pioneering contribution to be the first in line to provide valuable molecular characterization data to CCDI. But that won't be the end. This will mark the start of a more valuable and impactful contribution we make to the pediatric cancer community.
I see the multiplier effect here as being the whole point. You could have 50 institutions attacking a problem or question with more data than they ever had access to before. That will really accelerate the progress in both treating and preventing childhood cancer.
---
Related content