Brachial Plexus Program Takes a Team Approach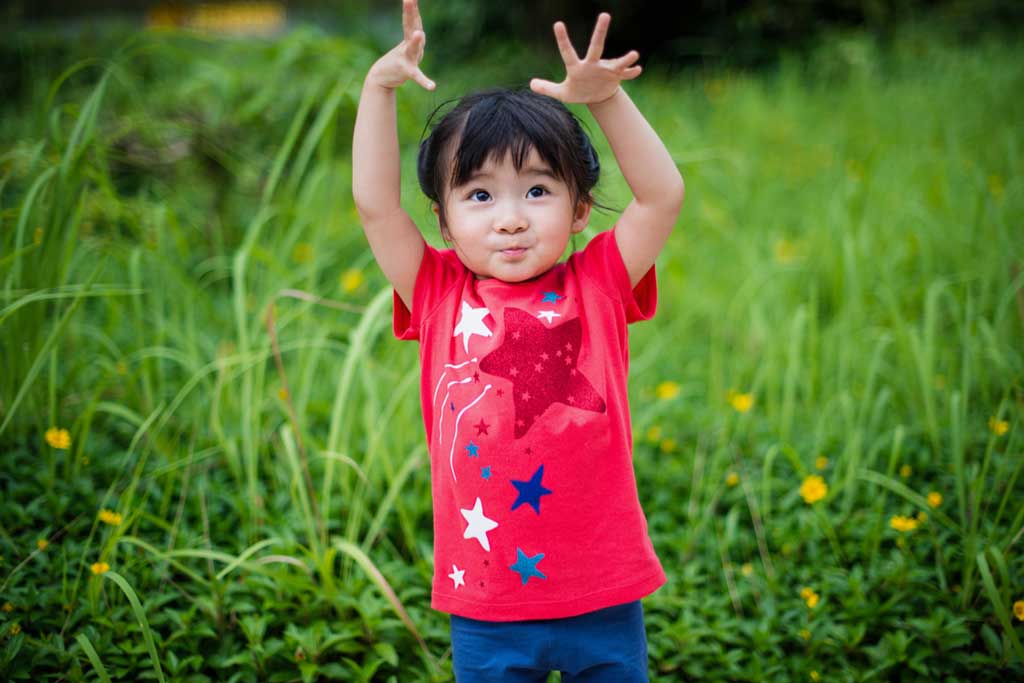 A multidisciplinary team provides comprehensive surgical and nonsurgical care for children with peripheral nerve injuries.
By Katie Sweeney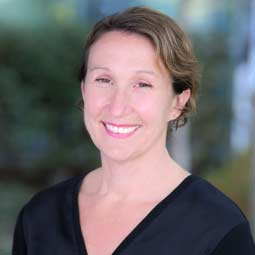 Susan Durham, MD, MS
Traditionally, children with brachial plexus injuries often received fragmented care. Patients were typically treated by one of three specialists—a neurosurgeon, a plastic surgeon or an orthopaedic surgeon—with little multidisciplinary care.
Although many centers still operate this way, the Brachial Plexus and Peripheral Nerve Program at Children's Hospital Los Angeles takes a completely different approach. Instead of working in silos, the program is an integrated, tightly woven collaboration between Neurosurgery, Orthopaedic Surgery and Neurology.
Specialists from these three disciplines not only see patients together, in the same clinic, but they also collaborate on treatment decisions. Even surgeries are multidisciplinary, with both a neurosurgeon and an orthopaedic surgeon working together in the operating room.
The program is led by Susan Durham, MD, MS, Chief of Neurosurgery; Erin Meisel, MD, an orthopaedic surgeon who specializes in hand and microsurgery; and neurologist Leigh Ramos-Platt, MD.
"It's about getting different sets of eyes looking at patients together and making decisions together on how to manage care," Dr. Durham says. "That multidisciplinary approach is really important. We all bring a unique perspective on how to best treat these children."
A changing paradigm
The brachial plexus is a network of nerves in the neck and shoulder that connect the brain and spinal cord to the arms and hands. An injury to these nerves can cause muscle weakness, loss of feeling or even complete paralysis in the affected arm or hand.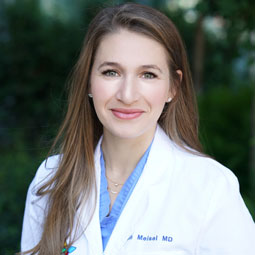 Erin Meisel, MD
Children's Hospital Los Angeles sees roughly 300 patients a year with brachial plexus or other peripheral nerve injuries. Many of these injuries result from a complicated birth, but others can occur from accidents or from conditions like neurofibromatosis, a genetic disorder that causes tumors to grow on the nerves.
"With peripheral nerve injuries, every case is different," Dr. Meisel explains. "That's what I think is nice about having two surgeons in the operating room. Having an immediate 'second-opinion' is invaluable."
In recent years, the paradigm of care for brachial plexus injuries has been shifting. Traditionally, surgical treatment involved nerve grafts in the neck, but today, nerve transfers are becoming increasingly common. In a nerve transfer, surgeons borrow a portion of a motor nerve from a healthy muscle and connect it directly to the nerve of the muscle they need to activate.
To help know which nerves they can "borrow," surgeons work closely with Dr. Ramos-Platt and the team's neurologists, who conduct detailed electromyography (EMG) tests to evaluate the health and function of muscles and their related nerves.
"We're considering a lot more inventive nerve transfers than were done 10 or 15 years ago," Dr. Durham says. "The EMGs the Neurology team provides, combined with the skilled examination findings of our occupational therapists, help us figure out which donor nerves are available for us to borrow some function from. It's very important for our surgical planning."
A focus on nonsurgical care
Many patients in the program don't end up needing surgery, though. The team credits this, in part, to close collaboration with the clinic's occupational therapists.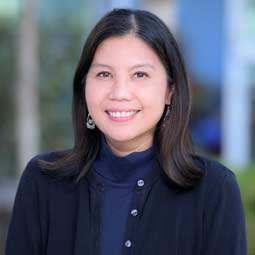 Leigh Ramos-Platt, MD
"The therapists pick up on a lot of subtle changes because they see the patients so frequently," Dr. Meisel says. "The therapists work with us very closely. They don't change the natural course of the pathology, but they are very skilled at drawing out babies' potential, which in some cases saves the patient from needing surgery."
The Neurology team is also closely involved in nonsurgical patient care and helps to evaluate and treat children who have other neurological conditions.
"Many of our patients have had a complicated birth, and this puts them at risk for having a central nervous system injury in addition to a peripheral one," says Dr. Ramos-Platt. "It's not uncommon that they have both."
In addition, the multidisciplinary clinic is an excellent opportunity for residents and fellows from Neurology, Neurosurgery and Orthopaedics to get more exposure to pediatric peripheral nerve injuries, she adds.
"This clinic prompted one of our residents to specialize in neuromuscular disorders after learning so much about the peripheral nervous system," Dr. Ramos-Platt says.
The biggest benefit, though, is for patients and families.
"Having everyone in the same physical space, at the same time, means that families don't have to make multiple appointments to see different doctors," Dr. Durham says. "We all come together to provide the best care for these children."