Regan Owens, BMT Patient Story
Grateful for Life—and Children's Hospital Los Angeles
 

When she was born, doctors gave Regan Owens a few weeks to live.
Seven years later, the spunky first-grader is always the life of the party, and never without a Justin Bieber song to sing.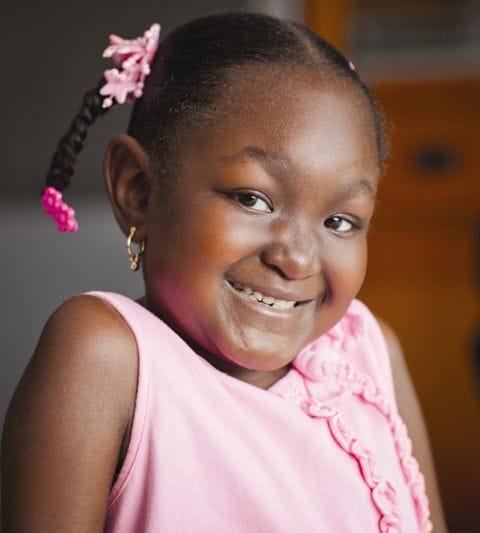 "You should watch the movie about him," Regan says, as one of the teen heartthrob's tunes plays from her mother's iPad. "It will change your life."
But Natalie Owens, Regan's mom, says it was Children's Hospital Los Angeles that did the real changing.
Regan was born in 2004 with multiple health issues and was eventually diagnosed with Fanconi anemia, a rare genetic disorder. One by one, Regan made it through numerous surgeries, while she and her family got to know staff in at least seven different departments at the hospital. Along the way, while being treated for the anemia in 2009 by Ami Shah, MD, and Neena Kapoor, MD, in the Division of Bone Marrow Transplant and Research Immunology at the hospital, doctors discovered she also had leukemia.
"That was a really hard time for us," Natalie says. "But the doctors, nurses—everyone—at Children's Hospital Los Angeles are so wonderful, patient and friendly. It made our time in isolation a little bit easier to handle."
As a thriving child and student, Regan loves to read and keep up on her most favorite subject—her friends.
"She tells us that they are a major subject," mom says, laughing. "It's major in the first grade."
Read about Regan Owens' day spent filming with the cast of Glee.