Michael's Road to a Shwachman-Diamond Syndrome Diagnosis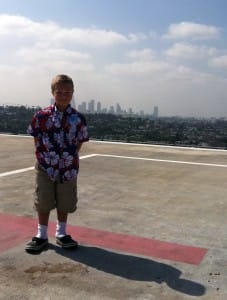 My amazing boy, Michael, has Shwachman-Diamond Syndrome (SDS) as do many other strong, talented and brave children. Most of the time, this syndrome is caught very early in life. Michael wasn't diagnosed until he was seven years old.
SDS is a rare genetic disorder involving multiple organ systems that lead to digestive problems, learning challenges and blood abnormalities with susceptibility to life threatening infections and leukemia.
This is How Our Journey Begins
Not having a diagnosis led us down many paths and he started off on a ventilator for the first month and a half of life. Born with an extra thumb directed them immediately his kidney where they found it horseshoe shaped, which means he only has ONE. Due to his pulmonary status and his horribly bell shaped small rib cage he was first diagnosed with Asphyxiating Thoracic Dystrophy.
After 77 days in the NICU and proving he could suck, swallow and breathe at the same time, we went home with a heart monitor and oxygen. He quickly aspirated on his food, stopped breathing and was rushed to Children's Hospital Los Angeles for our first of many visits to the hospital. A G-tube was placed and he used that for his main nutrition for the next six years.
Michael's Diagnoses
By March 2007 Michael (seven years old) was 24 pounds and was in a heap load of trouble. He had major blood issues and petechia all over his body and face. I received a call from a Children's Hospital Los Angeles hematologist/oncologist resident at the time. I was no stranger to what hematology/oncology was, so receiving that call, begging me to make an appointment immediately, made me acutely aware that this was very serious. Hematologists/oncologists and gastrointestinal (GI) physicians teamed up and suspected he had SDS.
Before we knew it, Michael was getting his first of many bone marrow biopsies. Soon they shared the devastating results ... Michael had Myelodysplastic syndromes (MDS) a group of diseases that affect the bone marrow and blood. This is the same disease Robin Roberts of Good Morning America is battling. We were in a transplant conference quicker than I could get my hands around it.  After I was given the chances of his survival and the odds that it would come back, I asked for a year of nutrition and supplementation (specifically copper and zinc) since he had spent seven years not able to absorb any nutrients. Within six months, his bone marrow was producing healthier cells. They now refer to that experience as nutritionally induced pre-leukemia.
Michael has upwards of 10 specialists and battles chronic severe neutropenia, osteoporosis, coxa vara of his hips, kidney issues, growth delay, psychosocial issues, developmental delays, pain and high functioning autism.
Our Little Boy's Courage and Raising Awareness
Michael has SDS and he is kind, smart, musical, artistic, brave and goofy. This disease has changed our life and made us appreciate every day, especially those days that are free of illness and trauma.
It has taken years for us to figure out what works for him and how to keep him well - a careful balance of nutrition, movement, germ awareness and hand washing. With an earlier diagnosis who knows how much we could have avoided, hence our efforts to spread the word about SDS and increase the research and forward movement towards a cure. This past January we celebrated THREE YEARS HOSPITAL FREE.
Connecting with Other Families
We met 40 other families at Camp Sunshine in June 2012. It was very overwhelming, to say the very least. We met teenagers with SDS and even some much older that have survived with this and taught us more about how to cope. We also met a beautiful 18-month-old girl from San Francisco. We had the pleasure of meeting a very special young 15-year-old young man who was much more than this illness and who earned his golden wings recently after two bone marrow transplants. I will never give up; we will never give up, because we have met him, his family, and many other BRAVE children.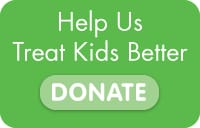 We continue to move to a CURE for a FUTURE for our children. Our thanks go out to all the Children's Hospital Los Angeles physicians who are a part of Michael's care team:
Monique Margetis, MD, Pulmonologist
Thomas Hofstra, MD, Hematology/Oncology
Ardath Yamaga, MD, Gastroenterology and Nutrition
Nina Lightdale-Miric, MD, who removed his extra thumb. Orthopaedic Surgery.
Roger De Filippo, MD, Urologist
Matthew Keefer, MD, our new pediatrician who has the difficult task of managing his care. 
This blog post was updated on Thursday, Feb. 27, 2014 at 4 p.m.