Cindy Hope's Heart Story
A Parent's Journey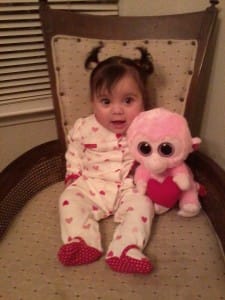 The journey with our baby, Cindy Hope, began when I was about 22 weeks pregnant. The ultrasound doctor was concerned with my unborn daughter's heart. He referred me to a very good friend of his who works at Children's Hospital Los Angeles and examined baby's hearts every day. I received a call from The Heart Institute at Children's Hospital Los Angeles to set-up an appointment and see Jay Pruetz, MD, for a fetal ultrasound. When the day finally came to see him I was a nervous wreck and was praying it would all be alright and that my baby was fine. When Dr. Pruetz was done with the ultrasound he explained everything to me and told my fiancé and I that our daughter had a heart defect called Pulmonary atresia. I didn't know anything about it and was in complete shock. I had an emotional breakdown. Terminating my pregnancy was not an option because we knew God had other plans for us. Dr. Pruetz transferred my care from Bakersfield to Los Angeles so that my daughter could be transferred to Children's Hospital Los Angeles after birth. Irene, a registered nurse in the Institute of Maternal-Fetal Health at Children's Hospital Los Angeles, called me to help me set-up my appointments. She was one of the many great people we met along the way, who we still keep in touch with. Irene helped us arrange our stay at the Ronald McDonald house before the birth of my daughter and made sure we saw all the doctors we needed before giving birth. We got a tour of Hollywood Presbyterian Hospital (next door to Children's Hospital Los Angeles) where I would be delivering my daughter. As we anticipated the birth, nothing could have prepared me. I was very hopeful and prayed for my daughter every night. I followed-up with Dr. Pruetz one more time before my birth induction on Aug. 13, 2012. He told us some good news. Our daughter's pulmonary valve, which they initially thought was shut, was not and there was an opening. This meant there would be more options besides open heart surgery. I was excited about this news and couldn't be any happier. My daughter was born Aug. 14, 2012 and everything went the way it should. She was transferred to Children's Hospital Los Angeles the following day by 8:00 a.m. I waited anxiously and I was given the "okay" to leave less than 24 hours after birth. My fiancé and I went to be next to our daughter. This is when the next step came.
It was the hardest and most amazing experiences. We both knew we needed to be strong and stay positive. My daughter had a cardiac catheterization and was discharged after three weeks in the hospital. Cindy is doing awesome. She had her second cardiac catheterization in January. We are forever thankful for the doctors at The Heart Institute, Dr. Pruetz, Dr. Detterich, Dr. Badran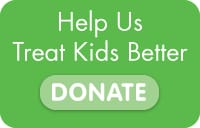 and Dr. Silka. We are also thankful to all of their staff for doing a phenomenal job and working with us to get my daughter's heart working at 100 percent. She is now almost seven months old and is one healthy happy baby!