Surviving to Thriving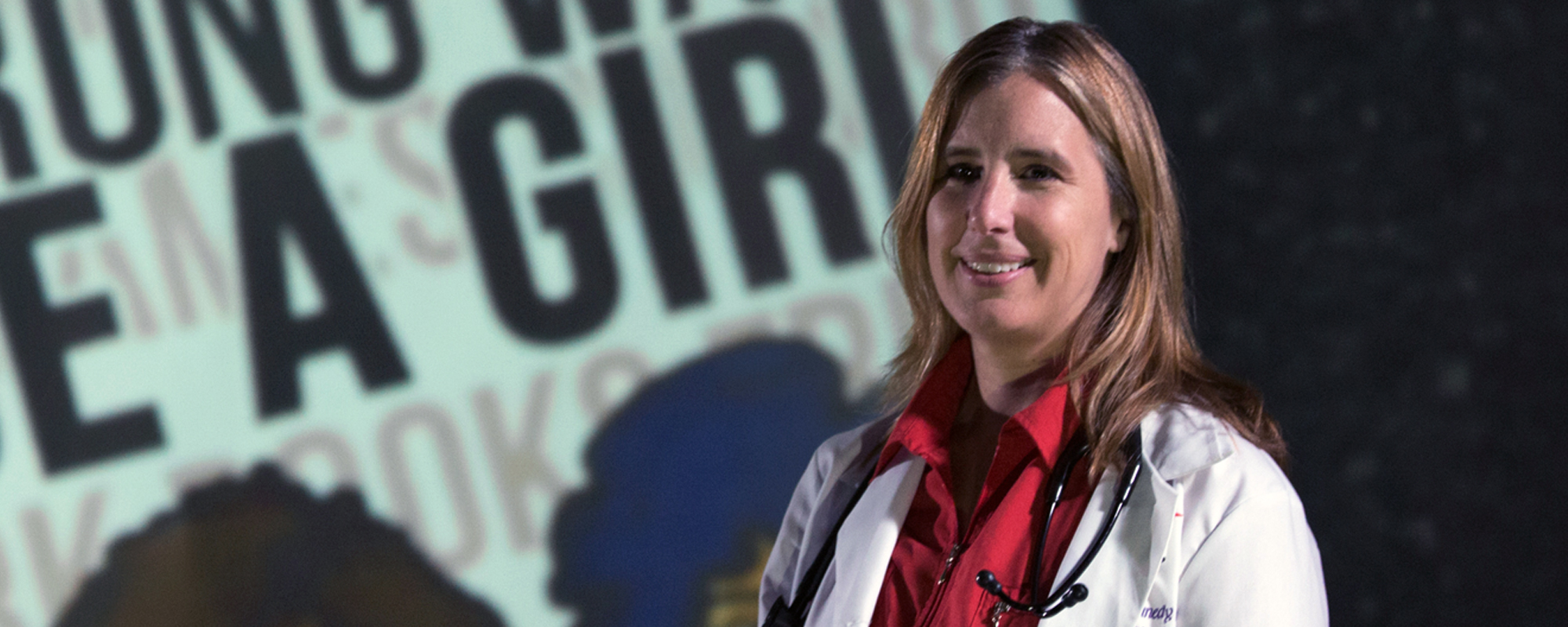 Under the compassionate care of CHLA's Jo Olson-Kennedy, gender-nonconforming and transgender kids emerge into themselves.
Johanna Olson-Kennedy, MD, likes to say her work is "moving people from surviving to thriving."
In her work as medical director for the Center for Transyouth Health and Development at Children's Hospital Los Angeles, the largest transgender youth clinic in the United States, Olson-Kennedy provides medical interventions such as puberty suppression and cross-sex hormones. She has published numerous articles on a variety of subjects related to gender exploration. And she is creating an environment that is healthy and safe for gender-nonconforming and transgender children—a place where young people simply can be themselves.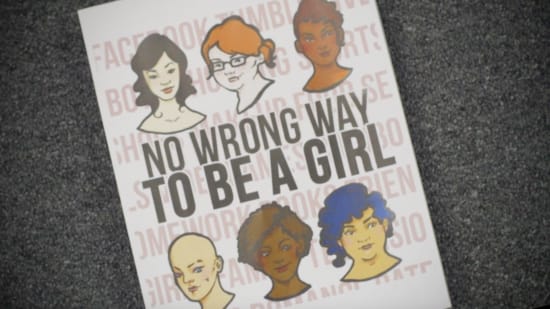 It makes perfect sense that Olson-Kennedy would end up becoming an expert in gender identity. As a teenager, she spent hours chatting with her mom, a physicist, about gender stereotypes, and what her mother was experiencing as a woman in a man's world. Later, as a grownup, Olson-Kennedy knew she wanted to work with adolescents, and the notion of helping young people turn back anguish to get through the most difficult portions of their lives resonated significantly.
Above all else, however, the chance to practice social justice—this is what she loves most about her job.
"More important than this just being pediatrics, this job to me is a rare opportunity to be able to play a role in a human rights issue," she said. "One of the things I had found disappointing about medicine is that there wasn't a lot of work in the area of social justice. Until now."
"...The best doctors are the ones who really listen with their hearts."
Day-to-day life for Olson-Kennedy varies depending on the schedule. Her clinic serves 800 kids and she manages about 500 of them herself, so there's always a hum of activity emanating from her office. During the days when she sees patients, she spends a vast portion of her day treating patients, listening, providing resources and offering support. Other days, Olson-Kennedy will go on television and educate providers, parents and other communities about the needs of transgender youth.
Her highest-profile public appearance came when she was featured on "20/20," providing her expertise in support of Caitlyn Jenner after the former male Olympic medalist came out on the show as a woman.
"It's an incredible feeling to help someone live his or her truth," she says. "If everyone could pursue authenticity the way transgender individuals do, we'd find ourselves in a much better world."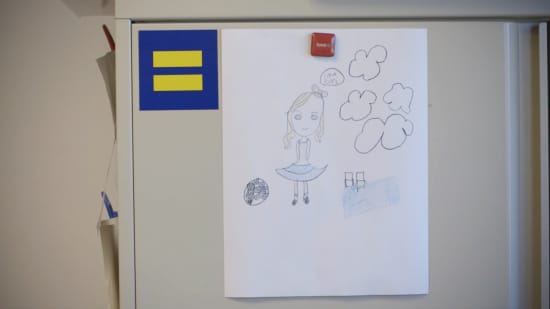 She notes that Jenner's celebrity can offer a helpful case study. Yes, she says, it's wonderful that Jenner has helped raise awareness about transgender life. On the flip side, however, Olson-Kennedy describes Jenner as a bit of an extreme case—especially considering her socioeconomic status and built-in platform to talk about her new life.
Looking forward, Olson-Kennedy says she'd like to focus her next big research project on gender distress, a condition known as gender dysphoria. In addition to interviewing patients, one of her research plans is to look at MRI studies and try to determine if there are places in the brain where gender identity lives.
This insatiable curiosity, this quest for doing science differently, is what makes Olson-Kennedy tick. For her, science is the "operationalizing of curiosity," and should be cultivated at all costs. To aspiring scientists, her advice is simple: Be real.
"In medicine, like in life, your heart needs to be there as much as your brain," she says. "This is authenticity. This is passion. The best doctors are the ones who really listen with their hearts. You're so much better at your job if you do something you love and you feel that love passionately for an extended period of time."—Matt Villano