A Truly Remarkable Recovery
Diagnosed with a rare lung disorder that has no cure, Alessio faced an uncertain future. Today, he's thriving, thanks to the unique expertise and collaboration of multiple specialists at CHLA.
By Eunice Oh

While most people will look back on 2020 and think of the coronavirus pandemic, Julie and Danny Mascari will remember it as the year their son, Alessio, triumphed over a life-threatening lung condition. Gone are the 4-year-old's ventilator and feeding tubes that he'd been hooked up to since infancy.
"If you look at him today, you would never think that he had ever had these problems," says Danny.
The Mascaris credit the expert doctors and nurses at Children's Hospital Los Angeles with saving Alessio's life. The family's journey has been filled with immense highs and lows, but through it all, they always maintained hope—and a spirit of gratitude.
Since 2017, Julie and Danny have been ardent participants in Walk and Play L.A., CHLA's annual fundraising event that includes a 3K walk followed by a festival of food, games and sports clinics. Due to COVID-19, the 2020 event went virtual. So, on a sunny Saturday in May, the Mascari family joined 16,000 other viewers for a livestream of family-friendly entertainment and exercises.
"It was a great alternative," says Danny. "For the very first Walk and Play L.A., we brought Alessio in the stroller with his ventilator. Every year since then, he's gone with one less medical device. This year would have been amazing because he could have walked the whole thing by himself."
Thanks to participants and supporters like the Mascari family, the 2020 event raised $357,619 for Children's Hospital Los Angeles.
Searching for an answer
Alessio's transformation—from a fragile baby struggling to breathe to a cheerful, curious boy—has been nothing short of astounding.
A few days after returning home with their newborn, Julie and Danny noticed Alessio was lethargic and breathing unusually loudly while asleep. Then one evening, he turned blue. He was rushed to an emergency room at a local hospital, where he was put on oxygen and admitted to the neonatal intensive care unit.
Doctors were stumped. The bronchial infection they thought Alessio had didn't go away with antibiotics, and for nearly a month they couldn't home in on a diagnosis. With their son's condition deteriorating, Julie and Danny decided to transfer Alessio to Children's Hospital Los Angeles. "That's when the ball started rolling really quickly," says Danny.
Multiple specialists from all corners of the institution—pulmonology, rheumatology, neonatal medicine—convened for Alessio's case. They began a systematic series of tests, including high-resolution CT scans and a bronchoscopy.
Alessio was showing signs of pulmonary alveolar proteinosis (PAP), which causes the airways to fill with protein-rich fluid and leads to respiratory failure and chronic inflammation of the lung tissue. Infants typically take 30 to 60 breaths per minute; Alessio's respiratory rate almost hit 200.
A definitive diagnosis
"Alessio's symptoms were classic for PAP, but not enough to determine the disorder's origin," says his pulmonologist, Cheryl Lew, MD. "We decided to proceed with exome sequencing so that molecular geneticists could focus the search for what exactly was causing this disease."
Within a week, experts from CHLA's Center for Personalized Medicine delivered a clear diagnosis that could only be detected through genomic techniques: Alessio had a gene variant for a rare disorder called surfactant protein C deficiency. Since the condition has no cure, and patients respond to treatment differently based on their gene mutations, doctors began testing a combination of medications to see what helped manage Alessio's symptoms.
While connected to a ventilator, Alessio received physical and occupational therapy to strengthen his muscles. He also underwent a series of bronchial lavages, a treatment that involves administering saline to wash out the lungs—but they only stayed clean temporarily.
"It was this rollercoaster, where you have good days and then you're slapped with bad results," says Danny. "The most challenging part was the unknown."
A glimmer of hope
Children's Hospital Los Angeles is a member of the Children's Interstitial and Diffuse Lung Disease Research Network, a collaborative of institutions dedicated to better understanding rare lung diseases. After reaching out to colleagues in the network to compare notes, Dr. Lew felt confident in how they were targeting Alessio's condition. Months of aggressive treatment paid off. Alessio's oxygen saturation and respiratory rates improved and he gained weight—three metrics used to assess his progress. After spending the first seven months of his life in an intensive care unit, Alessio went home.
"You're overjoyed with optimism," adds Danny, "but you also have all these new struggles. How do you cope with a child who eats out of a G-tube and needs a heavy piece of oxygen equipment at all times? How is he going to play with his brother and go to school? What will the rest of his life look like?"
Despite the challenges, the Mascaris were determined to help Alessio overcome any obstacle. They pored over information provided by CHLA's medical staff and meticulously studied other cases. Then they set goals with CHLA's pulmonology team with an overarching aim: build Alessio's strength so he could wean off the ventilator and feeding tubes.
Initially, the ventilator was removed for one hour, then a few months later, for three hours. Alessio showed progress after each incremental step. By the following year, he only needed the ventilator at night. Fast forward two years, and Alessio is now breathing on his own and feeding orally, without any tubes.
Giving back
"I ascribe this kid's truly remarkable recovery, in large part, to the sterling efforts of his parents," says Dr. Lew. "They reviewed the literature we gave them and understood the underlying process of the disease, but most of all, they were diligent in providing superb home care."
Now 4, Alessio has caught up developmentally to other children his age, and he is enjoying simply being a kid—jumping on the trampoline with his brother, reading books or tackling puzzles. With his disorder under control, his family's focus is now on maintenance.
The Mascaris credit CHLA's innovative care for restoring Alessio's health. In addition to the stellar clinical care, they appreciate the holistic services that tended to his well-being: music therapy; the Literally Healing Program; and the social workers who helped Julie and Danny cope with their new reality and create an optimal home environment.
"Because of the support we have received from Children's Hospital, we want to do all that we can to give back," says Danny.
That has included rallying family and friends to benefit Children's Hospital Los Angeles—raising more than $27,000 since the inaugural Walk and Play L.A.—and donating toys for patients.
Strength, hope, knowledge
"When you have a child with a rare condition, you need a team who can guide you. We're in constant contact with Alessio's pulmonary team to manage his health," says Danny. "To us, CHLA represents strength, hope and knowledge."
"And comfort," says Julie.
"Being at the hospital for so long, I'm a big believer in Children's Hospital Los Angeles," she says. "Not only because of what they did for Alessio but seeing what they do for so many other kids."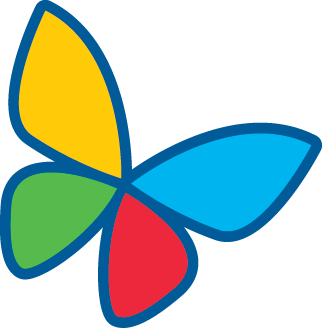 How you can help
To help support Children's Hospital Los Angeles, please visit CHLA.org/Donate.