The Petersen Foundation Endowment Supports Three Signature Programs at CHLA
A generous endowment will help fund clinical care and research in the Cancer and Blood Disease Institute, The Vision Center and Inpatient Rehabilitation.
Pursuing Innovative Cancer Treatments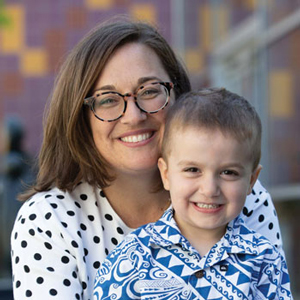 Pierce
The Cancer and Blood Disease Institute provides the highest-quality clinical care and conducts innovative research to find more effective ways to treat devastating conditions that impact children.
The generous gift from the Petersen Foundation will help support lifesaving care for patients like Pierce, who was diagnosed with a rare form of blood cancer called acute myeloid leukemia when he was just 22 months old. At CHLA, he underwent two rounds of chemotherapy, 31 platelet transfusions, 15 blood transfusions—and had a bone marrow transplant. Although it was a difficult journey, Pierce was finally declared cancer-free. Today, Pierce, 5, is a happy-go-lucky kid who loves playing baseball, swimming and dancing.
"The Petersen Foundation gift will ensure that Children's Hospital Los Angeles remains a leader in the field, grounded in our commitment to embrace innovation while providing holistic, multidisciplinary care," says Alan S. Wayne, MD, Director of the Cancer and Blood Disease Institute and the Alfred E. Mann Family Foundation Chair in Cancer Research. "This heartfelt generosity brings us closer to the day when every child diagnosed with cancer or a blood disease survives—and thrives."
Supporting the Vision Center's Life-Changing Research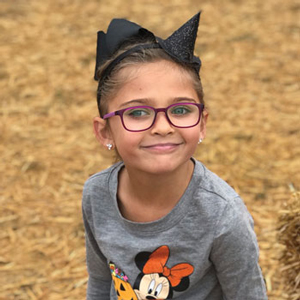 Monroe
The Vision Center has expertise in treating the full spectrum of pediatric eye conditions and maintains a robust research enterprise focused on finding better ways to diagnose and treat these disorders.
The Petersen Foundation's gift will help support patient care and new investigations, such as a clinical trial for children diagnosed with Leber congenital amaurosis (LCA), a rare genetic eye disorder that until recently had no remedy. The disorder disrupts the retina's capacity to respond to light, leaving patients unable to see in the dark or soft light. Over time, their eyesight can degenerate completely.
Today, The Vision Center is at the forefront of a groundbreaking surgical procedure for this condition that preserves a child's eyesight. CHLA is one of only 10 institutions in the country approved to administer a drug called Luxturna, which is injected below the patient's retina. The medicine essentially replaces the defective gene that causes LCA and triggers cells to begin producing the protein necessary for healthy vision.
"I have never witnessed anything like this before," says Thomas C. Lee, MD, Director of The Vision Center. "We now have a way to repair the broken part of the DNA, restore sight for something that was previously incurable and stop patients from going blind. It is truly game-changing."
CHLA patient Monroe, 7, has undergone the gene therapy procedure, which was the first to receive FDA approval to replace a mutated gene responsible for an inherited disease. Before the treatment, her eyesight was failing and she had been designated legally blind. After surgery, Monroe's vision began to improve significantly within a week. Today, Monroe gets to enjoy so much more of her childhood because of her renewed vision.
Helping Kids Get Back on Their Feet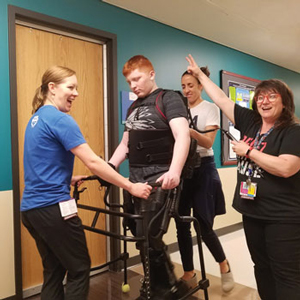 Diobeth
The Division of Rehabilitation Medicine at CHLA is a national referral center for children who have severely compromised cognitive and physical function due to an illness or injury.
Thanks to a previous gift from the Petersen Foundation, CHLA opened the state-of-the-art Margie and Robert E. Petersen Foundation Rehabilitation Center honoring Bobby and Richie Petersen in 2015. The foundation's latest gift will support a variety of improvements—including acquiring the latest technology—to ensure the most advanced inpatient rehabilitation services are available.
"This endowment from the Petersen Foundation is going to help us tremendously by positioning us to continue providing the highest level of care for patients," says Kevan Z. Craig, DO, who leads the Division. "We're one of the largest pediatric rehabilitation medicine facilities in the country."
"Our goal is to help patients return home and become productive members of society," Dr. Craig says. "Thanks to the Petersen Foundation, we'll be able to bring our full suite of support to all the children who come to us for care."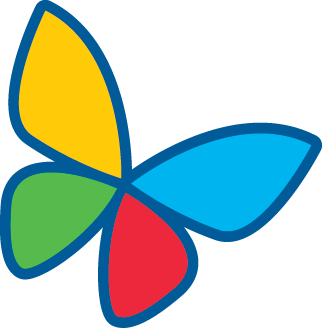 How you can help
To help support Children's Hospital Los Angeles, please visit CHLA.org/Donate.