Porto's Bakery: Why We Give

By Eunice Oh

The beloved local eatery has been supporting Children's L.A. and sharing its sweet treats with patients and families for more than 40 years.
Each time Betty Porto attends an event at Children's Hospital Los Angeles, she witnesses something special.
"There will be a boy or girl who's crying and a little cranky. But give them a cookie and you'll see those tears turn into a smile from ear to ear," says Betty, who often personally delivers donated goods for CHLA parties. "For a sick kid in the hospital, a little sweetness can go a long way."
As Vice President of Community Relations for Porto's Bakery and Cafe, Betty has been bringing her family's famous pastries to cheer up patients and thank staff members for years, upholding a partnership that dates back to 1976—the year her parents, Rosa and Raul Sr., opened the doors to the first Porto's storefront less than 2 miles from the hospital.
More than four decades later, Porto's still gives generously to CHLA. These days, the partnership is more formalized. The business has been an ardent supporter of the hospital's annual Make March Matter fundraising campaign, donating a portion of sales from specially designed CHLA butterfly cookies; it hosts another fundraiser the week after Thanksgiving featuring its best-selling cheese rolls; and recently Porto's made a sizable donation to fund a renovation project in the hospital.
Here, in her own words, Betty explains why philanthropy has always been important to her family—including siblings Raul Jr. and Margarita, who now operate and co-own five Porto's locations with her—and why it remains a fundamental pillar of the bakery today.
At Porto's, our customers are like family, and we have some relationships as old as 40 years. We've made wedding cakes for couples whose children are now adults, and baby-shower cakes for parents who are now grandparents. When you're a family-owned and family-run business, it's not about making money. It's about relationships that last a lifetime.
The more I think about it, we've been connected to Children's Hospital in one way or another for quite some time. It started at a grassroots level, with nurses stopping by or calling me about a party they were throwing for some patients, wondering if we could donate some treats. Or I'd talk to customers who had kids at the hospital. Even right now, we have 1,200 employees, and I can guarantee nearly all of them have either had a child treated at Children's Hospital or know someone who has.
Porto's is all about family and making memories, so it just makes sense to share a journey with CHLA. Children are everything in our family, and our customers are all about their kids. There are a lot of wonderful charities and causes out there, but I can't imagine aligning ourselves with something other than Children's Hospital.
Giving is natural for us because it all started with my parents. They are simple, humble people. Even when they were living in Cuba, under communist rule and without much, they always made sure to share whatever they had with our grandparents, aunts, uncles—everyone. That continued when they came to the United States. They believed in helping others, often giving people money so that they could start their own businesses, too. We were taught early on this is what you're just supposed to do—help anyone who needs it.
We're passing this on to the next generation in our family. There are seven grandchildren, and we want them to be aware of their role in society. My brother, Raul, is always telling them that if they really want to make a difference in this world they need to work hard and stay focused so that they are in a position to give later on.
But there are many, many other ways to help, not just through money. I've brought my children to the hospital to volunteer with me. I want them to know it's their social responsibility to make any kind of improvement, big or small. For us, it can be as simple as donating our treats for different events. We have to keep in mind that even though they are hospitalized and fighting some tough battles, at the end of the day they are still kids.
Porto's supports Children's Hospital because we believe in the hospital's mission. We also support CHLA because we want to give back and support our community. For our family, we give because it comes from the heart. It's in our makeup. It's who we are. It's what we do.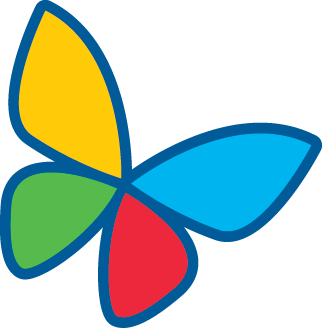 How you can help
To help support Children's Hospital Los Angeles, please visit CHLA.org/Donate.