Beverly and Herb Gelfand: Why We Give

Throughout their granddaughter's nine-year battle with cancer, Beverly and Herb Gelfand generously supported Children's Hospital Los Angeles—a steadfast philanthropic partnership that continues today.
By Eunice Oh

When Melanie Silverman was diagnosed with leukemia at just 2 months old, the cancer was so severe doctors thought she only had a 25% chance of surviving past her first birthday.
"We were devastated," says her grandfather, Herb Gelfand. "We began talking to everyone we knew to find where she would get the very, very best treatment. After speaking with a dozen of the top oncologists in the country, we realized the place to be was Children's Hospital Los Angeles."
With chemotherapy, Melanie went into remission and underwent a bone marrow transplant. When the cancer returned, she had another bone marrow transplant, which kept her cancer-free for five years. But the disease eventually struck again, this time in her leg, before eventually spreading to her lungs.
Despite trying numerous treatments, the cancer was just too aggressive. "We knew from the start it was going to be a fight all the way," says Herb. "She was not even supposed to make it past one year, but the doctors and nurses kept her alive for 9½ years, and we will forever be indebted to Children's Hospital."
Since 1992, Herb and his wife, Beverly, have been continually donating to CHLA. They're focused on raising funds for pediatric cancer research, whether it's through hosting dinners at their home or making a planned gift to support the Melanie Silverman Endowment Fund, which they created in their late granddaughter's honor.
Here, in their own words, the Gelfands describe why Children's Hospital Los Angeles still holds a special place in their hearts after all these years, and why they hope others will join them in making a lasting impact through charitable giving.

From the beginning, what surprised us was the way the hospital handled Melanie's case. The doctors were fantastic, and the nurses were overwhelmingly involved with our entire family, literally nursing us through this disaster. Melanie was just this tiny baby when she was getting chemotherapy, and with all the potential side effects, we had a lot of anxiety. The team's ability to assuage our fears was miraculous.
There were repeated changes of treatment, rounds of chemo and radiation, the bone marrow transplants and other operations. The doctors kept looking for new therapies, anything in the world that could possibly be done. This was a hospital that never gave up. We became very close to the doctors and nurses, and they became like family. We are involved with other hospitals in Los Angeles and in Israel, but as far as we're concerned, Children's Hospital is the best.
Although losing a child is the worst experience a parent or grandparent could go through, we are so thankful to the hospital for what they did for us that we wanted to give back to the institution. We feel that the endowment in Melanie's name will support the same kind of care, treatment and consideration for other families that we received, while also offering hope through innovative research. Children's Hospital is not just a hospital; it is an institution of compassion. It takes children of all races, creeds and religions, and it treats everyone equally and honorably. Those are among our most treasured goals as a family and as citizens. We haven't needed its services for many, many years, but we consider CHLA to be a tremendous asset and only wish we were billionaires so we could give more!
Our history with philanthropy is a common story: We started off with nothing, but over the years became fortunate and have been able to give to various organizations that are important to us. We see it as a major part of our lives, and we would be ungrateful if we didn't give back to the extent of our abilities.
Melanie was such a spectacular child and so precious to us. Before one of her rounds of chemo, she said, "But I don't want to miss school!" And she made sure she didn't. She had a lust for life and this unbelievable personality that, despite everything she was going through, she laughed continuously and loved to tell and hear jokes. We wish she was here today, but are grateful to Children's Hospital for giving us those years that we had with her.
Nonprofit hospitals are like every other nonprofit organization in that they always need funding. We consider it our obligation to help make sure Children's Hospital is always here, and we hope others will consider doing the same. The doctors and nurses are of the highest caliber, and in addition to the best medical care, they treat everyone in a highly emotionally supportive manner. It is a community treasure, and there's no more worthwhile place to support.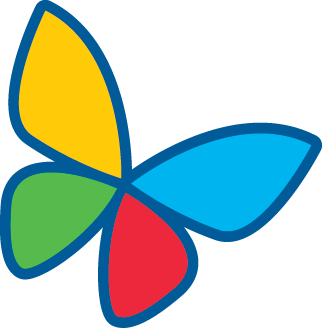 How you can help
To help support Children's Hospital Los Angeles, please visit CHLA.org/Donate.