5 Questions for Bank of America Leader Raul Anaya


Raul Anaya, Bank of America's Greater Los Angeles Market President, discusses the relationship between two organizations dedicated to improving Angelenos' quality of life.
By Jeff Weinstock

Bank of America has a long history of supporting Children's Hospital Los Angeles, including a $1 million contribution to the construction of the state-of-the-art Marion and John E. Anderson Pavilion, which opened in 2011. The organization's most recent gift—a $75,000 donation to CHLA's COVID-19 Emergency Response Fund—reflects Bank of America's focus on community. In June 2020, the bank designated $1 billion to go toward tackling societal inequities worsened by the coronavirus pandemic.
1. Why did Bank of America decide to support the hospital's COVID-19 Emergency Response Fund?
It's important to us to help CHLA provide the necessary personal protective equipment and testing and to expand its telehealth resources. One of the four pillars of our billion-dollar initiative is health care and the disparities of health care that exist within our communities of color. We're big believers in having a vibrant health care network in all our communities.
To us, workforce development and leadership training are very important. What CHAMP does by providing students with leadership and mentorship opportunities within CHLA, helping prepare them for a career in health care or business, is part of our focus around having a growing, diverse workforce throughout L.A.
3. Bank of America's biggest gift to CHLA was a $1 million contribution in 2006 toward the construction of the inpatient hospital building, now the Marion and John E. Anderson Pavilion. What led to such a large commitment?
CHLA was the beneficiary of one of our anchor grants—a gift we make on a very selective basis to organizations that are doing amazing work in the community and that we think can help with the transformation the organization wants to accomplish. In this case, it was providing state-of-the-art care to the surrounding community.
4. Staying out front technologically is key to CHLA's ability to care for our patients. How has innovation at Bank of America benefited customers?
Think about how much has changed since the pandemic began. I know at CHLA doctors are using virtual visits to deliver care. At Bank of America, we've also leveraged technology. We've seen double-digit growth in access to all our digital applications from consumers and business clients. They aren't having to go into our financial centers to transact business. It's a huge game-changer.
5. The resolve of both CHLA and Bank of America to help the community has never been more prominent. What prompted your organization's $1 billion initiative?
When COVID-19 hit, it was evident how our communities of color had been impacted. We had to place a focus on this, to help address racial inequalities and economic mobility opportunities. We don't want the community to think that this is just a special program that goes away. Frankly, helping the community is who we are, it's what we do, just as it is with CHLA.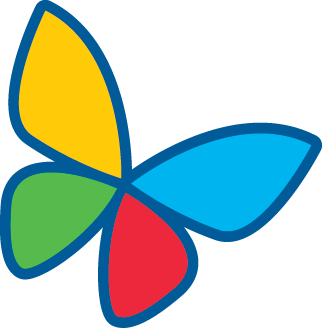 How you can help
To help support Children's Hospital Los Angeles, please visit CHLA.org/Donate.