Summer Camp with CHLA's Diabetes and Obesity Program
Who doesn't love summer camp? And who doesn't want to lead a healthy lifestyle? That's what the Children's Hospital Los Angeles Diabetes and Obesity Program team thought when they partnered with UCLA UniCamp, a student-led charitable organization aimed at helping underserved youth in the Los Angeles area, to create a one-week health and fitness-themed camping experience in the San Bernardino Mountains.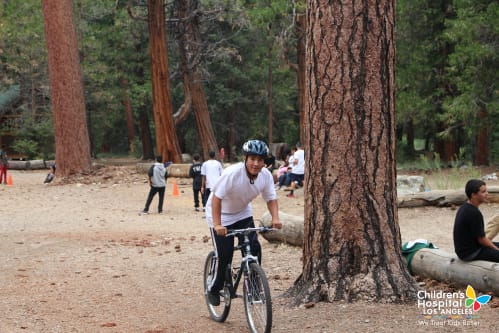 "We designed programming to let kids enjoy classic summer camp experiences while getting hands-on opportunities to learn about health and fitness," says Steven Mittelman, MD, PhD, director of the Diabetes and Obesity Program at Children's Hospital Los Angeles. "Thanks to a generous gift from the Stanley E. Hanson Foundation to cover camp costs, most of these kids are going to summer sleep-away camp for the first time in their lives."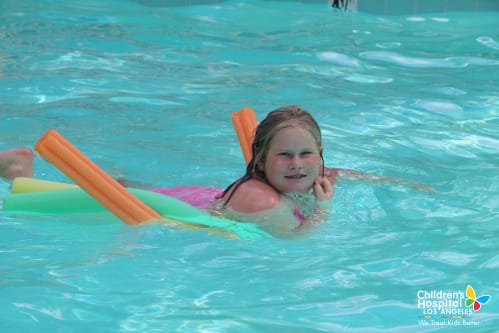 During the week of July 26, 125 campers, ages 10-17, are participating in traditional camp activities like outdoor theater, swimming and hiking. The campers, many of whom are from CHLA's EMPOWER, Kids N Fitness and Type II Diabetes programs, are also being taught good-for-you habits like how to make healthy choices when dining at a restaurant, the importance of staying active to prevent weight-related problems like obesity and diabetes, and a cabin vs. cabin steps-per-day competition.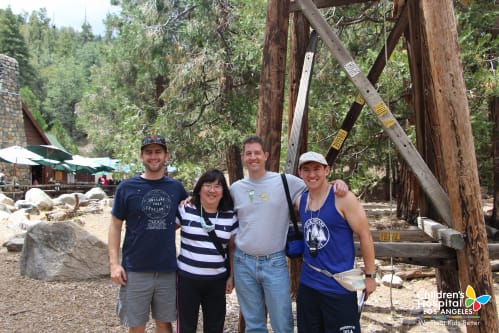 "We had always wanted to create a summer camp for our patients, but we didn't have the expertise to do so," explains Cassandra Fink, program administrator at CHLA's Diabetes and Obesity Program. "Fortunately, UniCamp has that expertise and welcomed the opportunity to have their student counselors undergo training by CHLA's Diabetes & Obesity staff about how to recognize and address the health issues and the challenges the campers may face."