Stop the Bleed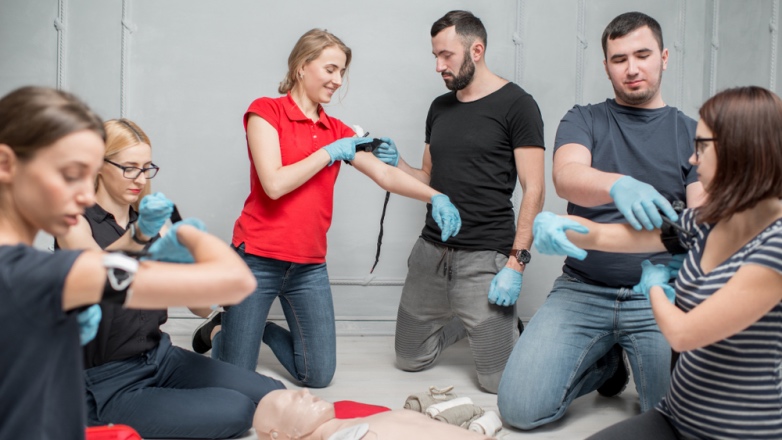 The Trauma Program at Children's Hospital Los Angeles is collaborating with the American College of Surgeons Committee to lead a hands-on, community class called Stop the Bleed.
Following the tragedy that happened at Sandy Hook Elementary School in Newtown, CT, a group of leaders from law enforcement, the federal government, the American College of Surgeons-Committee on Trauma and the medical community came together to form what is known as the Hartford Consensus. This committee set forth to develop and implement a protocol for national policy to enhance survivability from manmade or natural mass casualty events. The injuries that result from these events are generally severe bleeding, which, if left unattended, can result in death.
Children's Hospital Los Angeles and the Hartford Concensus are urging the community to receive basic training on bleeding control principles so they are able to provide immediate, frontline aid until first responders are able to take over care of an injured person. Without civilian intervention in these circumstances, preventable deaths will occur.
"Our Trauma Program at CHLA is committed to creating awareness and education on severe bleeding control. Our goal is to train all citizens in the community throughout the Los Angeles County by offering multiple classes and hands-on training free of charge" says Melissa Anderson, RN, manager of the Trauma Program.
The one-hour Stop the Bleed class takes place at Children's Hospital Los Angeles a few times a week at various times. The class can also be offered at off site venues when requested. This class is free of charge. After the training, participants will be able to:
Explain the rationale for early use of tourniquet for life-threatening extremity bleeding.
Demonstrate appropriate application of a tourniquet to an extremity.
Demonstrate applying direct pressure to a bleeding wound.
Demonstrate appropriate technique for wound packing.
For the class schedule, sign-up and additional information, please contact Melissa Anderson at 323-361-4526 or meanderson@chla.usc.edu. You may also visit www.bleedingcontrol.org for more information.