Stepping Up to the Plate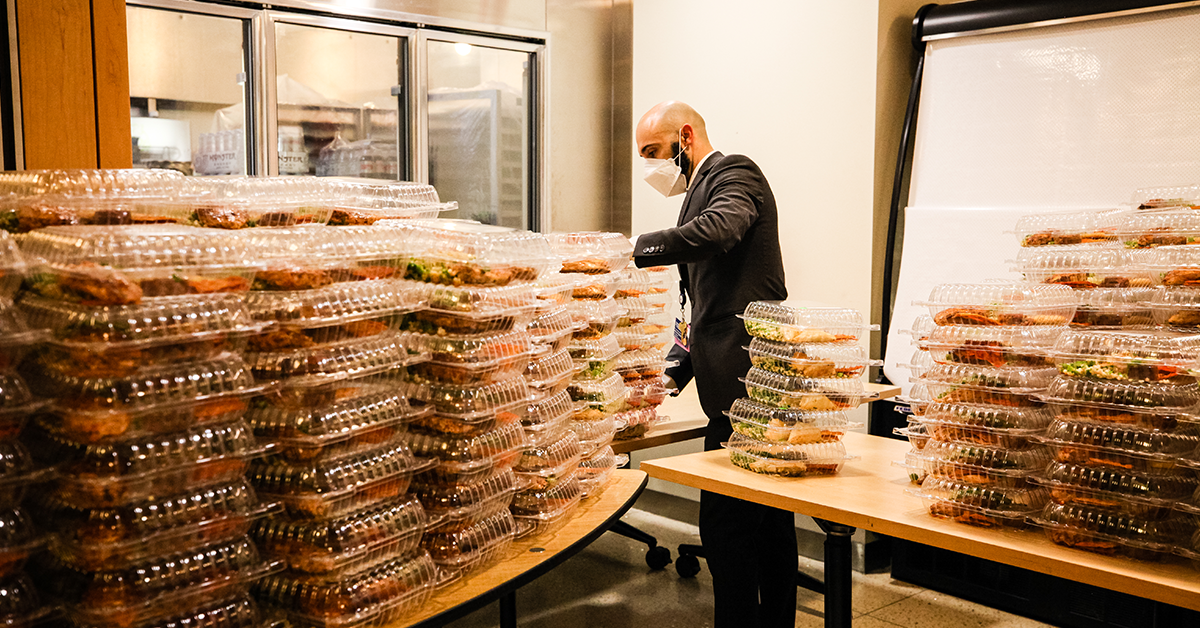 How do you serve 7,000 meals and clean 2 million square feet every day during the COVID-19 pandemic? Planning, coordination and a lot of teamwork.
By Eunice Oh
The first thing Serj Eyvazian does when he arrives at Children's Hospital Los Angeles is greet his team with a hearty "Good morning!" There's palpable energy in the air, and spirits are high.
As administrator for the hospital's Facilities and Support Services, Eyvazian oversees all food operations and environmental services, including housekeeping, laundry and waste management. His team members are there 365 days a year, typically behind the scenes. Lately, as the institution focuses on confronting and managing the novel coronavirus outbreak, their contributions are on full display.
"These are folks that don't get credit but deserve a lot of it," says Eyvazian. "They don't necessarily have the most glorious jobs but what they're doing is significant, especially at a time like right now."
The housekeeping staff, which keeps nearly 2 million square feet of space, including CHLA's lobby, waiting areas and patient rooms, in tip top shape, is now doing even more thorough cleaning these days. Every countertop, door handle, chair, table and elevator button, among other high-touch surfaces, gets continuously wiped down.
'Working around the clock'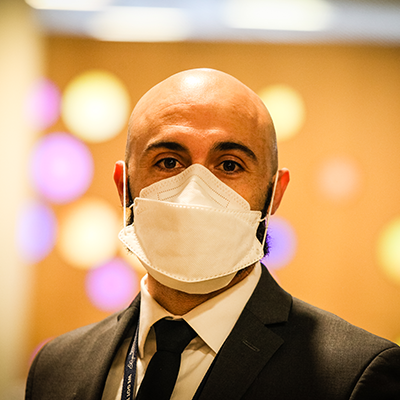 On the food services side, Eyvazian's catering team has pulled off a herculean effort: feeding breakfast, lunch and dinner to all the doctors, nurses and other team members at CHLA who are working during the COVID-19 crisis—about 7,000 meals a day. He's established a distribution model to ensure all employees on duty can receive nourishing meals, free of charge.
Just a few weeks earlier, Facilities and Support Services was catering about 100 meals a day for staff, if it was very busy. During the coronavirus outbreak, they're preparing 70 times that amount. And that's not including the food Eyvazian's team is still making for families and visitors in the cafeteria, and the meals delivered to hospitalized patients.
"These teams have been more driven and high performing than ever," Eyvazian says proudly. "I think they realize how much they're contributing, and that's a huge inspiration for them."
Team members have rallied together to make all this possible, from extending their shifts to taking on new roles. A few housekeeping supervisors have jumped in the kitchen to help. Cashiers have offered an extra set of hands during peak meal times. Eyvazian is also on the ground pitching in whenever he can, though lately he's been busy fielding and coordinating food donations from vendors, local restaurants and bakeries with help from the CHLA Foundation.
"Everyone is working around the clock," says Eyvazian.
Collaboration during crisis
As a leader, Eyvazian has helped his teams to mobilize swiftly and adapt to the ever-changing situation surrounding the novel coronavirus. But he's quick to deflect any credit; instead, he highlights his team members as the true driving force behind keeping CHLA a safe place to be.
"Before the crisis, we had call-outs here and there, people saying they won't be able to come to work for whatever reason, which is normal," says Eyvazian. "What's interesting, we're not getting those call-outs. People are showing up, and pitching in to do their best for our patients and the safety of our staff."
And that has made Eyvazian exceptionally proud.
"To know that the hospital, from the patients and families to our own staff members, depend on us keeps us motivated," he says. "The way we have been able to pull all of this together, as fast as we have and create a system that's working, is amazing."
How you can help
Learn more about how you can support our response to the coronavirus crisis.