Movin' and Groovin' with ABC's "Dancing with the Stars"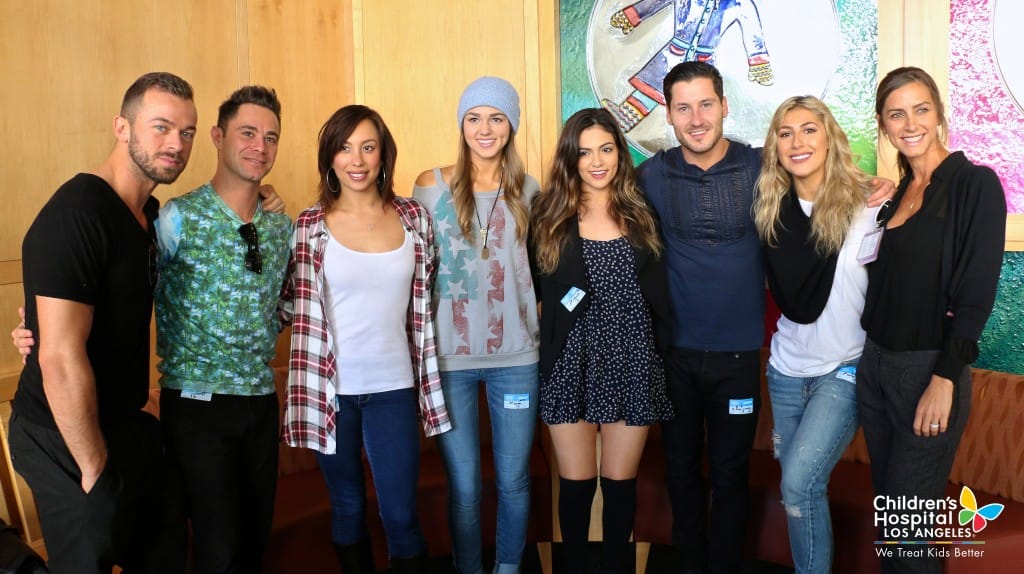 Dancers from ABC's Dancing with the Stars (DWTS), Val Chmerkovskiy, Cheryl Burke, Artem Chigvintsev, Emma Slater, Sasha Farber and two contestants, Sadie Robertson from Duck Dynasty and Bethany Mota, a YouTube star, visited Children's Hospital Los Angeles to join in on a fun movement therapy session with a group of patients from our Children's Center for Cancer and Blood Diseases.
The session was led by Lori Baudino, PsyD, BC-DMT, dance and movement therapist from CHLA, in conjunction with Drea's Dream, a pediatric expressive arts program for children funded by the Andrea Rizzo Foundation. The kids and dancers sat in a huge circle in the fourth floor family lounge where each participant was able to show off a dance move or stretch—creating a space to express emotive language. However, Christian, a patient at CHLA, stole the show when he demonstrated his flexibility by putting his foot behind his head!
Afterwards, the dancers went around the room to hand out beautifully colored bracelets, sign t-shirts and take pictures. Patients Grace and Natalia were especially intrigued by the costumes that the DWTS team brought. They loved the sparkles and Natalia even got to try one on. The dancers also made bedside visits to those who couldn't attend. Two groups visited the Children's Center for Cancer and Blood Diseases and the Bone Marrow Transplant Unit, where they were able to give a special patient, Jose, a smile.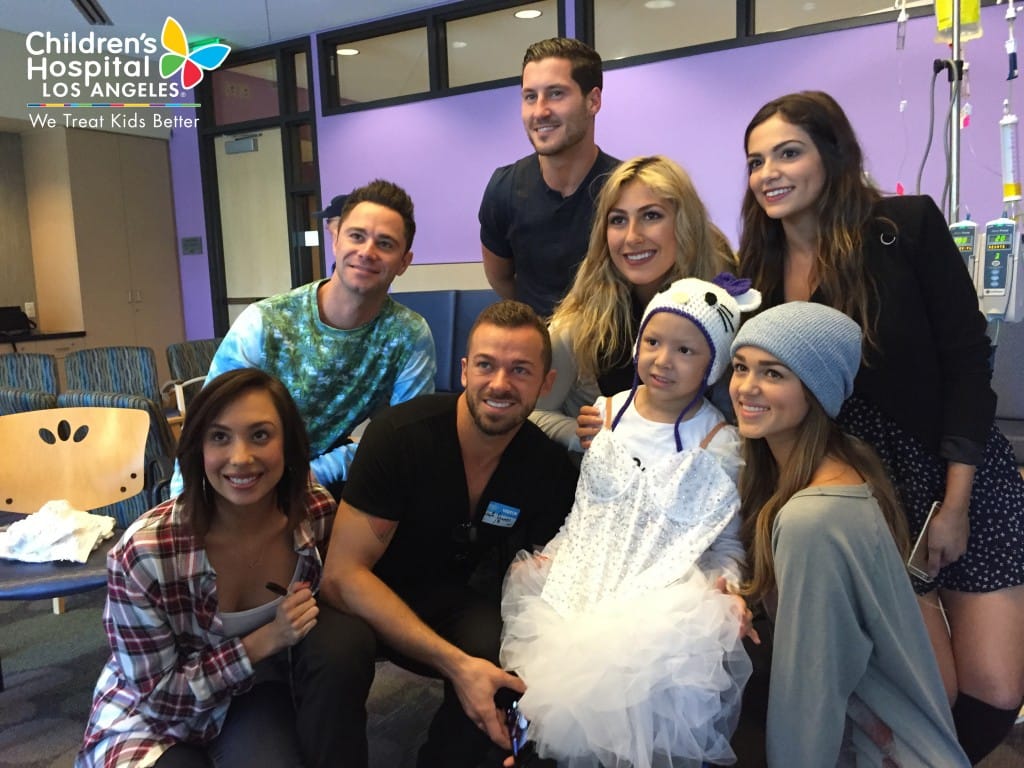 Val, Cheryl and Bethany also sent a message to all of our great kids at CHLA. Check it out down below!
Thanks to Val, Cheryl, Artem, Emma, Sasha, Sadie and Bethany for coming by with your dance moves!