Family Advocacy Day in Washington, D.C.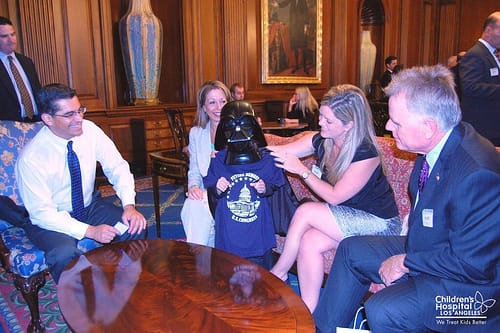 Max Page, also known as "Mini Darth Vader," and his family joined 28 other families for Family Advocacy Day July 25 in Washington, D.C. to share his story with lawmakers.
There Max shared how Children's Hospital Los Angeles, his children's hospital, has made an impact in his life. Max became an instant YouTube sensation for portraying Darth Vader in a Volkswagen commercial during this year's Super Bowl.
Every year Children's Hospital Los Angeles participates in Family Advocacy Day, an event sponsored by the National Association of Children's Hospitals (NACH). Family Advocacy Day is an opportunity for patients and families to meet with members of Congress and share their stories to illustrate why all children need children's hospitals.