Ellen K: Why I Give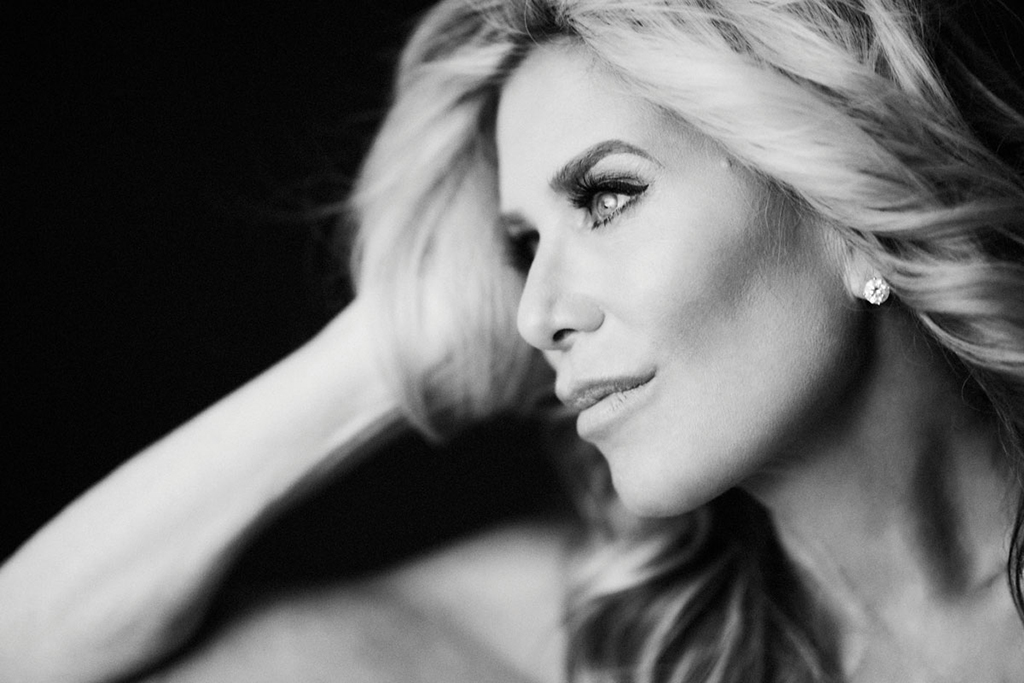 The beloved radio personality—who hosts an annual Giving Tuesday broadcast to benefit Children's Hospital Los Angeles—shares her experience as a grateful patient mom.
By Monica Rizzo

For years, radio personality Ellen K would drive down Sunset Boulevard and pass Children's Hospital Los Angeles, but she "never knew the magic that went on behind its doors."
In September 2016, when her son, Calvin, suffered a broken arm during a high school football game, Ellen got to see firsthand what CHLA was about. "From the moment we pulled up to the Emergency Department, everyone was so amazing and so calm and so 'on it.' It was incredible how they took care of our whole family," she says.
As host of The Ellen K Morning Show on KOST 103.5 FM in Los Angeles, Ellen is never one to hold back from sharing the good and the not so good in her life with her audience. An emotional Ellen recounted the harrowing experience of her son's injury, which required surgery, to her listeners.
To express her gratitude to the hospital, Ellen offered to broadcast her morning show live from the CHLA lobby on Giving Tuesday, the global day of charitable giving that takes place the Tuesday after Thanksgiving. During the show, doctors, patient families and volunteers were featured on the air, and listeners responded by making donations.
Since it launched in 2016, the event has continued to grow, with donations more than doubling each year. To date, Ellen and her KOST 103.5 FM team have helped CHLA raise more than $1.5M to support the hospital.
Here, in her own words, Ellen explains why Children's Hospital Los Angeles means so much to her, and why she'll never feel that she can do enough for the hospital that she calls "the crown jewel of our city."

When you're on the radio like I've been for the past 30 years, your audience becomes an extended family. You lean on each other as you navigate life's ups and downs. That was the case when my mother was diagnosed with breast cancer. I wanted to use my platform to raise awareness about cancer and cancer research. As callers shared their survival stories on the air, it gave me hope to pass along to my mom.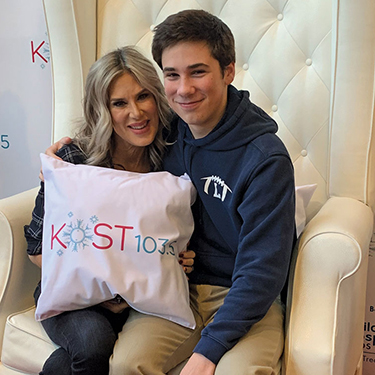 Ellen K and her son, Calvin
I had a similar feeling when we were at CHLA for Calvin's surgery. All this time, the highest ranked children's hospital in California was in my backyard, and I did not know about it because I never needed it. But when we did, wow!
I felt compelled to share the incredible things the hospital is doing, whether it's research or breakthrough treatments. As soon as I told Calvin's story on air, people reached out to tell me about the great care the hospital gave to their child, from beating cancer to receiving a heart transplant to learning to walk again. I realized the best way to show my gratitude as a parent was to give back and invite my audience—my community—to join me.
Giving Tuesday kicks off the season of giving. It's right before the holidays, which is a time when no one should have to suffer through the season. We decided that doing a show on Giving Tuesday from CHLA's lobby would allow us to absorb the hospital's energy and convey the caring, compassionate culture to our listeners, and talk with the doctors, nurses, patients and volunteers as they went about their day. Since the pandemic started, we have been broadcasting from our studio.
That first year we were so touched by the outpouring of support from our listeners, we couldn't wait to do it again and again. Now it's our favorite day of the year where we get to meet some amazing people who do amazing things and give back to this hospital that has touched so many.
Giving back is contagious. It attracts people who want to join in and give their love and time to help children and families. It becomes this treadmill of good that keeps giving. Calvin saw what I was doing and was inspired to become a CHLA Junior Ambassador. He and his fellow football buddies gathered up gadgets, toys and sports equipment they don't use anymore and found a website that would lease their things for other people to use. All of the money they raised went to Children's Hospital Los Angeles.
In recent years, other local media have joined us on Giving Tuesday, inviting their audiences to support the hospital, and it's just gotten bigger and better. I want our event to continue to grow, and my hope is that people will think of CHLA beyond Giving Tuesday. I volunteer at the hospital a few times a year, and each time, I learn something new about the hospital and the advances it's making in pediatric care.
I did what any mother with a radio show would do. In fact, I feel like Giving Tuesday has been a giant gift that Children's Hospital Los Angeles has given me by allowing me the opportunity to help out.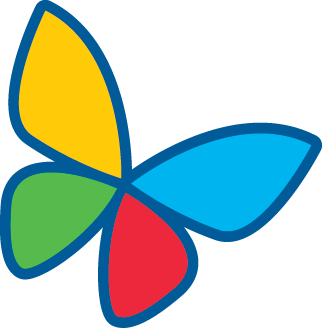 Click here to help support Children's Hospital Los Angeles.