CHLA Talks Zika Virus: Should you be worried about your child?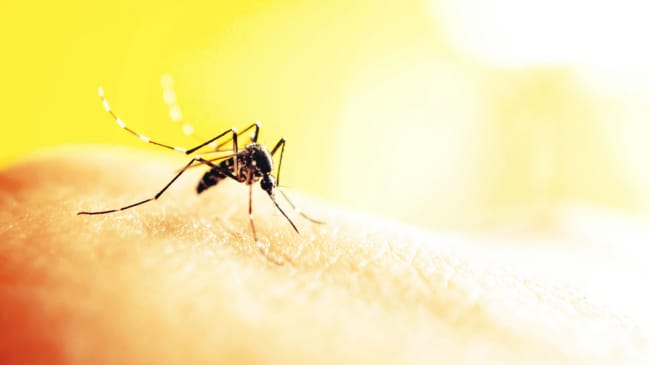 Over the past few months, a lot of news coverage has been devoted to outbreaks of Zika virus around the world, including warnings that the virus can and is following some international travelers back into the United States. Some warnings involve pregnant women and the potential for the disease to spread to unborn babies. We asked Jill Hoffman, MD, a pediatric infectious disease specialist at Children's Hospital Los Angeles, to discuss the facts surrounding Zika and address parents' concerns for their kids.
THE BASICS
What is Zika virus?
Zika virus is a mosquito-borne pathogen transmitted by the same species of mosquito that transmit diseases like yellow fever, dengue and chikungunya. Most people infected with Zika virus show no symptoms, according to the Centers for Disease Control and Prevention (CDC); only about 1 in 5 people actually develop Zika and become ill.
How dangerous is it? What are the symptoms of infection?
It's important to reiterate that most people will not get sick if exposed to Zika, and those who do generally get a mild fever, skin rash, joint pain and eye redness that can last for a few days. Severe symptoms are uncommon, and death from Zika infection is rare. However, some evidence exists suggesting a link between Zika and some birth defects (see below).
Remember, mosquitos that can carry Zika also can carry other viruses, and many of these may be more dangerous than Zika. So it's important to take precautions to avoid mosquito bites in general.
Where does Zika come from? How is it spreading? Is it in the United States?
Zika is spread primarily through the bite of the Aedes aegypti mosquito, commonly known as the yellow fever mosquito, and to a lesser extent by Aedes albopictus, or the Asian tiger mosquito. There is evidence that Zika can be transmitted sexually as well.
Most Zika outbreaks before 2015 happened in Africa, Southeast Asia and the Pacific Islands, according to the CDC. However, since May 2015, Zika virus infections have been reported in Brazil and several other countries in Central and South America. Before, the only Zika cases reported in the continental United States have been related to travelers returning from abroad. However, locally transmitted Zika virus has been reported in Florida, and the CDC says the number of Zika cases in the U.S. will likely increase.
Because we do have Asian tiger mosquitos in the southern and western United States, and it is certainly possible that we will see some cases in California if the virus makes its way into the mosquito population here. As of August 2016, there have been 153 confirmed cases of Zika virus in California, but all contracted the virus when traveling in other countries with Zika outbreaks in 2015 and 2016. The California Department of Public Health (CDPH) also reported two cases of Zika-related birth defects in California.
See updates on Zika-related cases in California and the U.S.
POSSIBLE RISKS
Who is most at risk for Zika infection?
Anyone not previously exposed to Zika virus, living in or traveling to areas where Zika-carrying mosquitos are present, is at risk for infection.
Can a child get Zika?
Yes. However, other than newborn infants, Zika has not shown that it affects children any more severely than adults.
What about pregnant women or their newborn children?
Recent reports suggests a possible link between pregnant women infected with the Zika virus and a birth defect called microcephaly, where babies are born with undersized brains and skulls, and disrupted brain growth. However, the evidence is not definitive at this point, and the CDC is still looking at the possibility that Zika virus can be passed from mother to fetus during pregnancy. To date, there are no reports of infants getting Zika through breastfeeding.
Prognosis for infants with congenital Zika virus infection is unknown. However, in other cases where infants have severe microcephaly (from causes unrelated to Zika), they displayed intellectual disability, hearing loss, vision loss and/or seizures with varying severity.
Are patients, families and staff at Children's Hospital Los Angeles at risk for contracting Zika?
At present we do not consider Zika Virus to be an immediate infection control issue here at CHLA. All cases identified in California. to date have been associated with travel outside of the country to areas where Zika has been found. However, we have recommended that all pregnant health care workers and other staff follow travel precautions set out by the CDC and other public health agencies. We also recommend that the general public follow the prevention tips listed below.
PREVENTION AND PROTECTION
How do I protect myself and others from infection?
Currently, there is no specific medicine for Zika or a vaccine that protects against it, meaning the best way to prevent Zika infection is by shielding oneself from mosquito bites and avoiding travel to regions where Zika is present. The CDC has issued a travel notice for people traveling to certain regions where Zika virus transmission is ongoing.
Some ways you can protect yourself and your family from mosquito bites:
Wear long-sleeved shirts and pants. Also, dress children in clothing that covers arms and legs, and cover cribs and strollers with mosquito netting.
Stay in places with air conditioning and window/door screens.
Aedes mosquitoes tend to be aggressive and often bite near the ankles and knees, so apply insect repellent correctly when outdoors (but do not use insect repellent on babies younger than 2 months old). Use repellent containing DEET or other EPA-approved ingredients.
The CDPH says that although there is no evidence of mosquitoes carrying Zika virus in California, people should always take steps to avoid mosquito bites, including removing standing water around your home.
What if I am pregnant?
Until more is known about how Zika affects pregnant women and their children, the CDC recommends that pregnant women consider postponing travel to area where Zika virus transmission is ongoing. Currently, that includes 28 countries and regions around the world, mostly in Central America, South America and the Caribbean.
What is the testing process for a newborn with congenital Zika virus infection?
The CDC recommends testing an infant for Zika virus only if the mother was pregnant when she traveled to or lived in an area with ongoing Zika virus transmission, AND:
If the mother reports symptoms consistent with Zika within two weeks of travel.
OR
If microcephaly or intracranial calcifications were detected in the child at or before birth.