Top 5 Corporate Giving Trends for 2016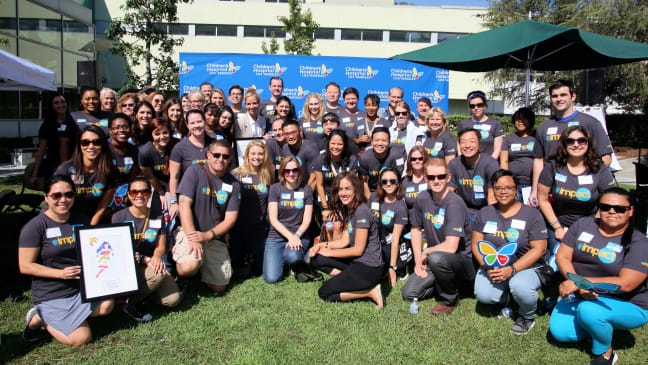 Knowing what's on the horizon for corporate giving is extremely valuable for companies looking to evaluate existing corporate philanthropy programs or build new ones. We've created a list of the top 5 corporate giving trends to anticipate in 2016:
1. Year-round Giving
Generally, companies concentrate their giving programs toward the end of the calendar year. In 2013, only 24 percent of companies offered year-round giving options; however, we've seen a change in recent years, driven by employee giving habits, to extend programs throughout the year (America's Charities Snapshot 2013). According to this year's Snapshot 2015, 60 percent of companies are now participating in giving programs all year long. In fact, companies have experienced an uptick in both the number of employees who give and the amounts they contribute, motivating them to create opportunities for their workforce to support causes both monetarily and through volunteering. We will see more companies move away from isolated, one-time gifts to long-term corporate giving strategies that are integrated within the company's business and culture.
2. Employee Engagement
There's a lot of research and data that indicates workplace giving and employee engagement programs positively affect recruitment and retention and drive business goals, so it comes as no surprise that employee engagement is becoming increasingly essential. The growing prominence of millennials in the workforce (1 out of 3 working Americans) is a key factor behind this trend. Millennials expect the companies they work for to give back and are more likely to work for companies that they believe have a sense of purpose and are making an impact.

3. Smaller Companies Getting "Skin in the Game"
Corporate philanthropy is no longer just for the Fortune 500s. Technology is breaking down the barriers to entry for smaller and midsized companies providing solutions to scale programs. New platforms are available for companies to assist with supporting employee engagement and giving programs. Companies of all sizes are using tools to allow employees to give money, track volunteer hours and sign up for events, making it easy to manage engagement programs. Overall engagement is becoming a bigger focus as smaller companies are realizing the demand for social responsibility, and are capitalizing on best practices and lessons learned from the bigger guys over the past few decades.
4. Continuing the Social Media Surge
No trend list this decade would be complete without including social media, but companies are seeing a shift in who is using it and how, as it relates to corporate giving. A few years ago only 30 percent of businesses used social media for their giving programs, typically to promote how the company is supporting a cause (Snapshot 2013). Last year, however, we saw more than half of employers incorporate social media into engagement programs to support their employees' use for sharing the causes they care about with their peers inside and outside the workplace.
It used to be that social media was used mostly to share what we like. Now we are seeing a movement toward sharing what motivates us, and we are using our social platforms to inspire and influence others. We expect that the use of social media among employees to engage and influence others will continue to rise, though more quickly within smaller and midsized companies, which are more nimble than risk-averse larger corporations.

5. Data as a Driving Force
Metrics are all the rage, with 85 percent of companies tracking and evaluating the outcomes of their corporate giving and CSR programs (CECP Giving in Numbers: 2015 Edition). Corporations are using this information to not only highlight their impact and justify the return on their investments, but also to help shape their programs. Consumers love to see companies contributing to societal change—and they in fact expect them to—and remain loyal to brands that do. Companies that see their dollars making a difference are actually giving more. Measuring impact and utilizing the data is becoming increasingly important to corporations, their shareholders, consumers and even the causes they support.
We may have said "so long" to the season of giving, when companies and individuals are more apt to open their hearts and pockets to donate money and time in support of many worthy causes. But as we move into the new year we shouldn't assume that the generosity will subside. As these trends indicate, corporations this year are not just focusing on how they are "living" but also on how they can keep on giving, in a way that is impactful for the community and also lucrative for business.