CHLA's Inaugural Walk L.A.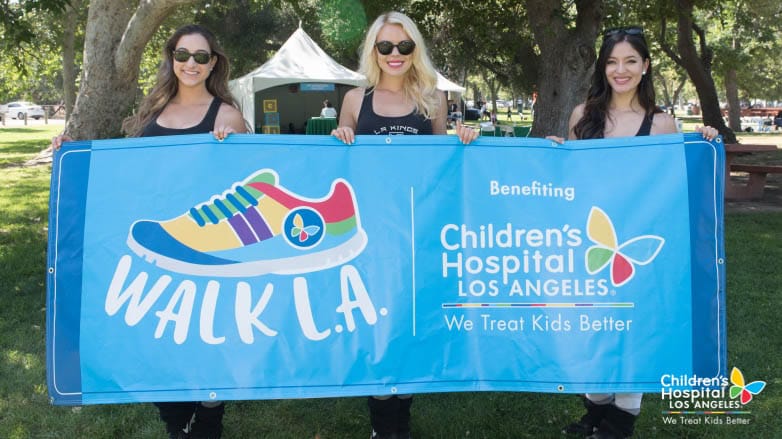 Children's Hospital Los Angeles hosted its inaugural Walk L.A. on Saturday, June 17, 2017 at Griffith Park. The fun, community event gave patients, their families and friends, and CHLA staff a unique opportunity to walk in solidarity to help improve the health of children. Around 1,200 participants came together during a 4-kilometer walk to help celebrate and support CHLA's life-giving health care services.
More than 130 of these participants were part a team that former Van Halen bassist, Michael Anthony, put together. Anthony wanted to walk in honor of his grandson Rex Becerra who was diagnosed with congenital heart disease shortly after birth and underwent open-heart surgery at CHLA. While the surgery was successful, Rex's heart was too weak to overcome the recovery. In loving memory of Rex, Anthony and Rex's parents, Elisha and Billy, from "Rex and the Heart Beaters," which has raised over $104,000 to date—making them the top fundraising team.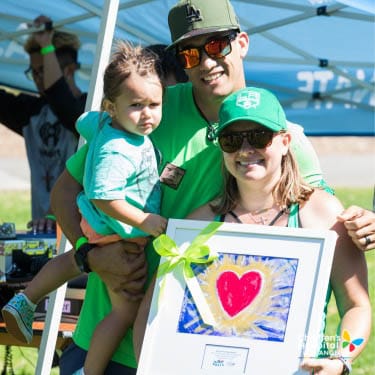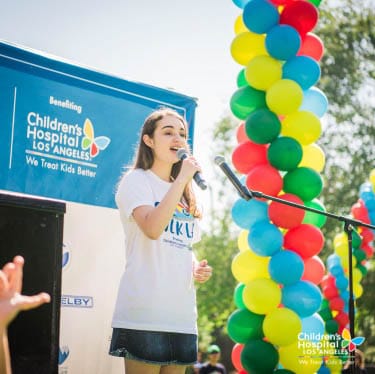 The walk was emceed by Coleen Sullivan, reporter from ABC 7, who helped kick off and carry the event. CHLA's Junior Ambassador, Eileen Garrido, who sang the National Anthem, also joined Coleen in kicking off the event.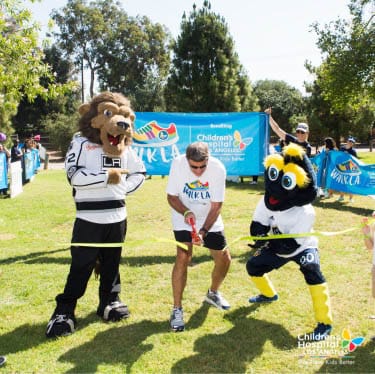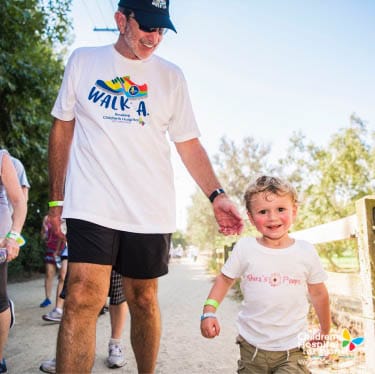 Aside from the walk, there was also a Wellness Family Festival that featured fun activities, giveaways, official CHLA therapy dogs, LA Kings mascot Bailey, LA Galaxy mascot Cozmo and KOST 103.5 as the official DJ!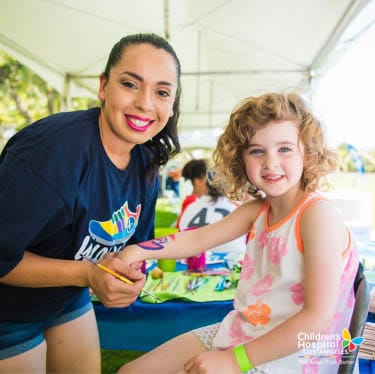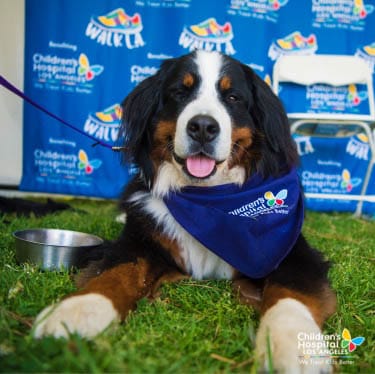 Together, participants exceeded the fundraising goal, raising over $336,000! Donations can still be made at WalkLA.org. Donors can choose a specific area, department or program at CHLA to help support. All undesignated funds will go to the Helping Hands Fund, which ensures that CHLA is able to provide critical, lifesaving care to every patient the hospital treats.
Thank you to everyone who participated and supported our first Walk LA! See you all next year!