Children's Hospital Los Angeles Celebrates at Gala: 'Once Upon a Time'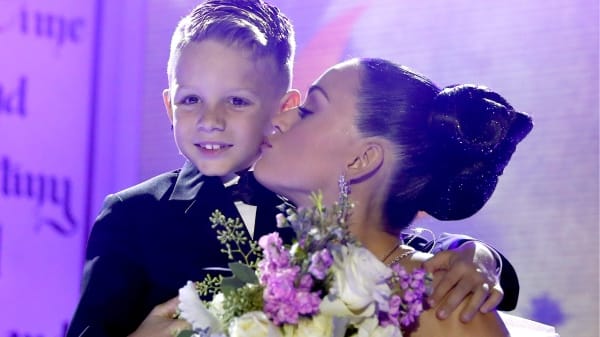 Children's Hospital Los Angeles Gala 'Once Upon a Time' honors long-time supporters Drew Barrymore, The Billy and Audrey L. Wilder Foundation and The Los Angeles Kings.
Once upon a time, many gathered together for a magical night to hear the tales of courageous young patients and their supporters. This night is Children's Hospital Los Angeles' biennial Gala, 'Once Upon a Time', where guests were enchanted and inspired by the physicians, researchers and caregivers who change lives through the spark of discovery and the healing power of compassion.
"Tonight we celebrate the hope and healthier futures that Children's Hospital Los Angeles creates and provides to children across Southern California and far beyond," said Paul S. Viviano, president and CEO of CHLA.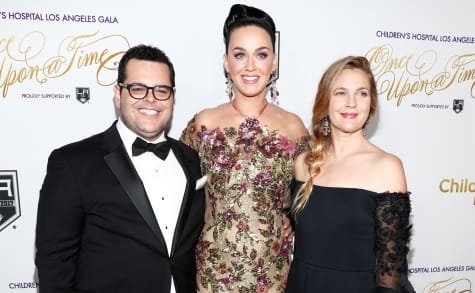 (From L to R: Josh Gad, Katy Perry, Drew Barrymore)
The captivating night, which was hosted by Tony nominee and Grammy Award winner Josh Gad, raised $4 million in unrestricted funds to help support the hospital fill its most critical needs including patient care, medical research and families in need.
CHLA's Gala also recognized those for their compassion and dedicated support of CHLA with the Courage to Care Award. The honorees were award-winning actress Drew Barrymore, The Billy and Audrey L. Wilder Foundation and long-time supporters The Los Angeles Kings.
Drew Barrymore, who has supported CHLA through her annual Mother's Day pampering events, invited special guests: patient Madison Elizondo and her mother Gina Elizondo, whom she met at CHLA several years ago. "Personal means everything," said Barrymore. "Actions speak louder than words. This award ... I'm not worthy. I just need to keep going and try harder so that I can prove to my daughters that this is a great way of life and the one I want for them."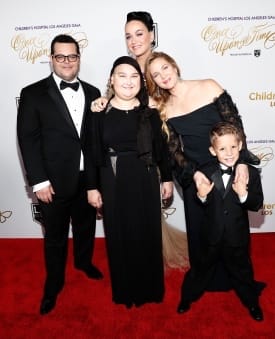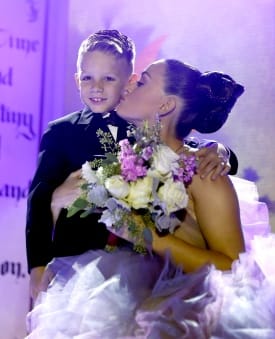 (Left: Josh Gad, Katy Perry, and Drew Barrymore with CHLA patients, Madison Elizondo and Caiden Moran.
Right: Katy Perry invites Caiden Moran on stage.)
The Los Angeles Kings, who sponsored the night, celebrated 30 years of supporting CHLA and their 50th anniversary by inviting both the 1967 and 2016 teams. Luc Robitaille, president of the L.A. Kings and NHL Hall of Fame member accepted the Courage to Care Award on behalf of the hockey team. "Children's Hospital Los Angeles is and always will be a place that we will continue to support and partner with, and it is where we go to be reminded about all of the important things in life. We love winning Stanley Cups, but we know happy, healthy kids are what really matter."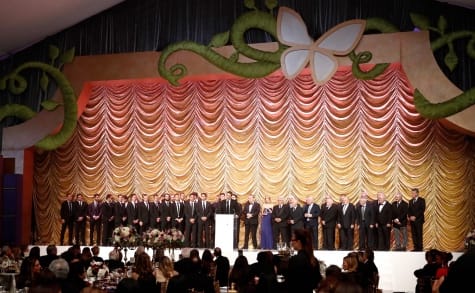 (The 1967 and 2016 Los Angeles Kings accept the Courage to Care Award.)
After dinner, attendees learned of one of the hospital's breakthrough medical procedures. Caiden Moran was declared deaf at birth due to missing cochleas. However, there was hope. Mission Ambassador, Mark D. Krieger, MD, chief of medical staff and head of the Division of Neurosurgery at CHLA, performed an auditory brainstem implantation to help open Caiden's world to sound. (Read more of Caiden's story.)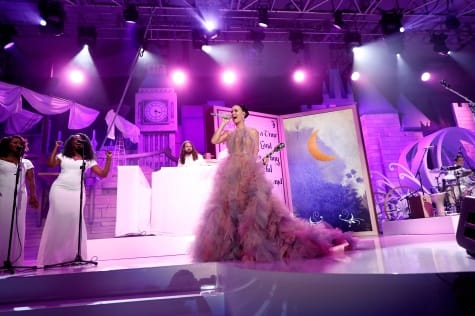 The night ended with an inspiring performance from singer Katy Perry, who performed a four-song set that included her hits Roar, Teenage Dream, Dark Horse and Firework, as well as an emotional rendering of Somewhere Over the Rainbow. The last song was inspired by her visit to CHLA's Newborn and Infant Critical Care Unit last December. After her performance, Caiden presented her with a bouquet of flowers and Perry thank Caiden by telling him in sign language, "I love you."
Attendees of the night included presenters Jessica Capshaw and Eric Stonestreet. They were joined by Jamie Lee Curtis, Katharine McPhee, Colin Egglesfield, Tina Knowles, Carlos Gomez, Mark and Julie Steines, Jen Widerstrom, Holly Robinson Peete, Alex Meneses Simpson, Rebecca Som, Luc Robitaille and members of the 1967 and 2016-2017 Los Angeles Kings including Dustin Brown, Anze Kopitar and Drew Doughty.
To learn more about the event, visit CHLAGALA.org.