Teens Need Canine Camaraderie, Too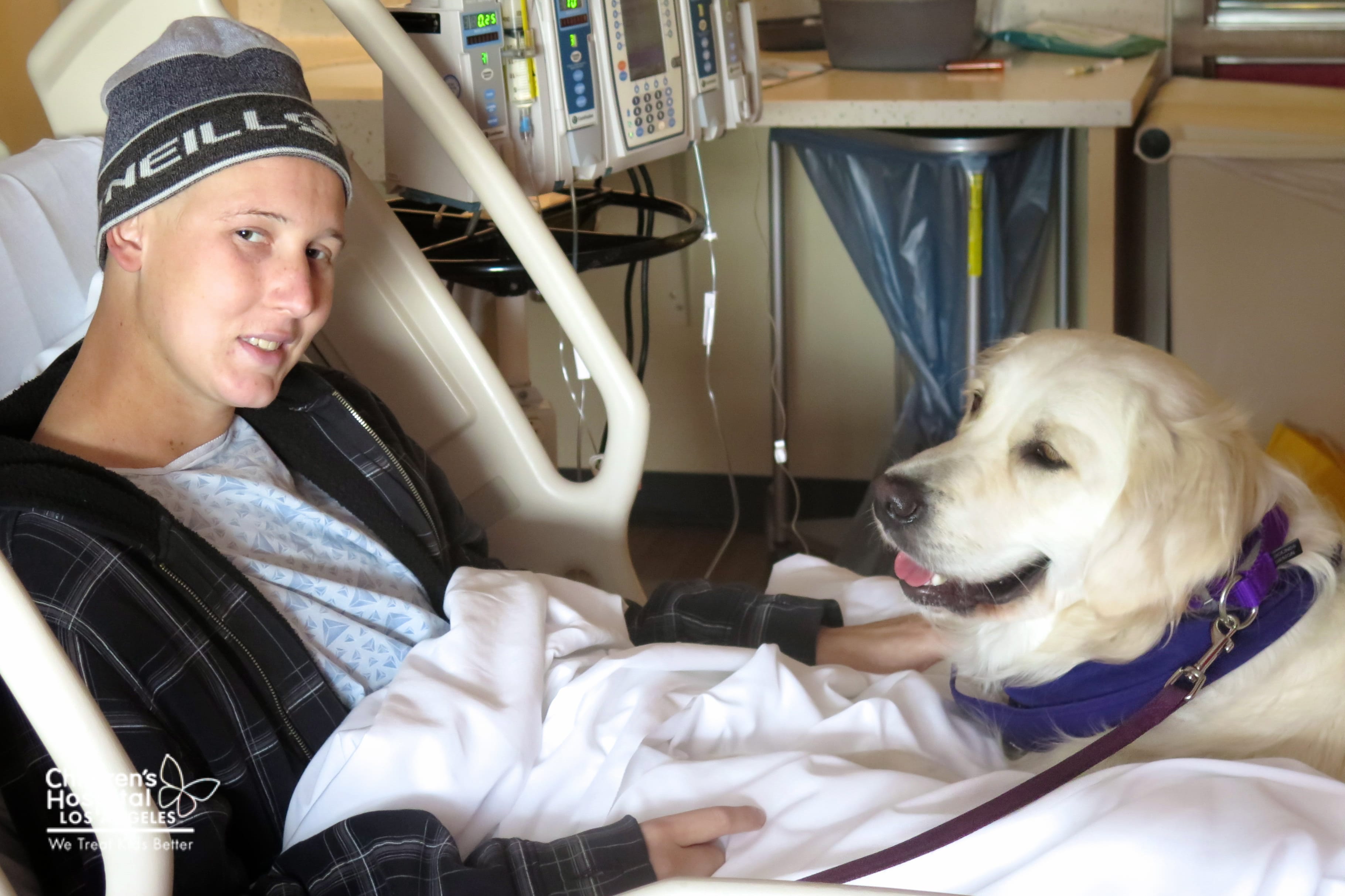 Dog therapy visits provide comfort and distraction to patients of all ages, but for teens and young adults, sometimes the dog's most important role is simple companionship. William, a patient of CHLA, was frustrated and lonely during an early hospital visit. He tells us how that has changed:
I'd been stuck in my room for days, most of the time with no one to talk to. One day, I was so stir-crazy I told my nurse I wanted to leave. She asked me to give her an hour. The next thing I knew, a dog showed up to visit me! The dog hung out on my bed for a long time and gave me someone to talk to and something else to think about. The time flew by.
Now, William says he makes a point of requesting dog visits whenever he's in the hospital now.
Like the thousands of our teen and young adult patients, William has met many different four-legged volunteers from the Amerman Family Foundation Dog Therapy Program. Our furry volunteers always deliver their unique brand of non-judgmental affection and support. Research shows that therapy dogs can lower blood pressure, decrease levels of stress hormones epinephrine and norepinephrine, calm heart and respiratory rates, and increase mood-boosting endorphin, among other things. A dog visit can also have a profound effect on a patient's experience of pain, with patients frequently lowering their pain rating up to four points on a 0-10 scale after just a few minutes with a dog.
But sometimes, the therapy dog's most important role is just showing up to offer unconditional love and understanding.