What You Should Know About the Novel Coronavirus Disease (COVID-19)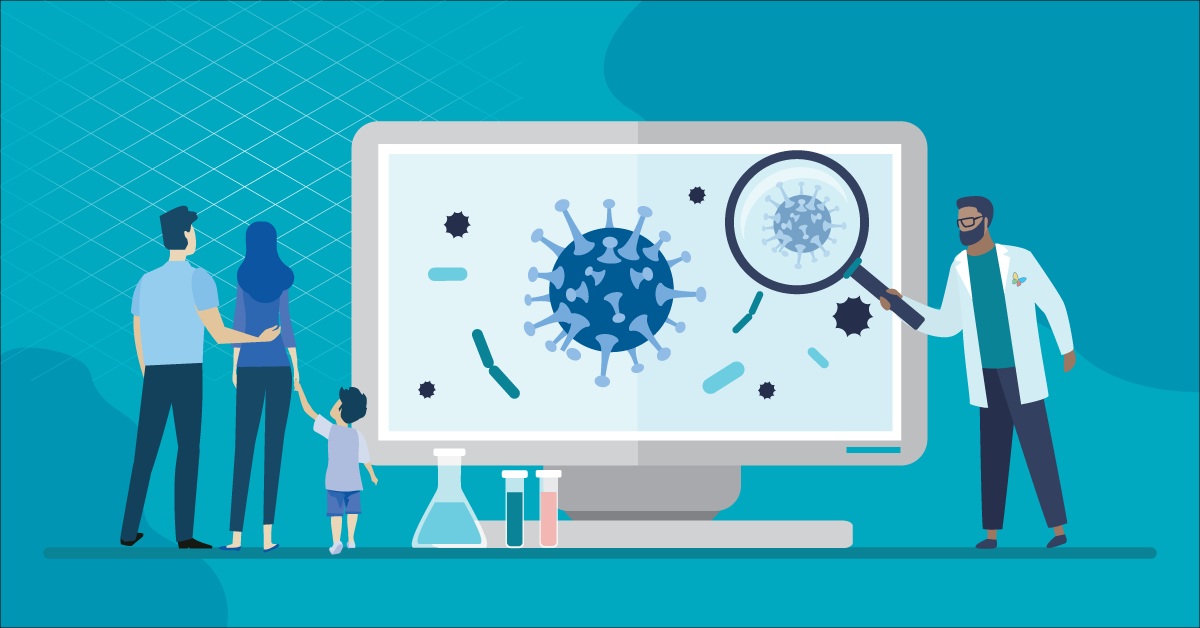 Novel coronavirus is affecting people throughout the world, including many families in California, as the virus continues to show up in more and more communities. Children's Hospital Los Angeles is working diligently to protect our patients, families and team members.
We asked our experts for facts that can help answer the most essential questions that parents will have. Below, you'll find information about this virus, what is being done to prevent its further spread, and how you can protect yourself from the threat of infection.
What are coronaviruses?
Coronaviruses are a large group of viruses that can infect both animals and humans, causing respiratory ailments as mild as the common cold and as severe as pneumonia. Rarely, animal coronaviruses infect humans and then spread among them. You may recall the 2002-03 SARS (severe acute respiratory syndrome), which was an example of a coronavirus that jumped from animals to people. Another prominent, more recent coronavirus strain called MERS (Middle East respiratory syndrome) emerged in the Middle East in 2012, and scientists say initially moved from a camel to human.
I see a test result that lists "coronavirus." Should I be worried?
Not necessarily. The overwhelming majority of coronavirus diagnoses will be the equivalent of being told that you have a common cold or flu. Keep in mind that the term 'coronavirus' covers a whole family of viruses. A positive coronavirus test result is not a cause for alarm. This can be very confusing, so please work with your physician or care team if you see this word used.
How does a coronavirus spread?
Among people, the virus typically spreads through coughing and sneezing, personal contact with an infected person, or touching an infected surface and then the mouth, nose or eyes.
How can people help prevent the spread of the disease?
The Centers for Disease Control and Prevention (CDC) recommends following good hygiene practices, including frequent hand washing, staying hydrated, coughing into one's arm or a tissue, and staying home if you feel ill. In addition, even when you're not ill, we advise you to stay at home unless you absolutely need to go out, and practice social distancing (staying at least six feet away from others).
What are the symptoms of the new coronavirus disease (COVID-19)?
The CDC notes that symptoms of the novel coronavirus include "fever and symptoms of lower respiratory illness (e.g., cough, difficulty breathing)." Avoid contact with someone who is suspected of having the virus.
Is COVID-19 treatable?
There is no vaccine, and since it is a virus, antibiotics won't work. Without any specific treatment available, health care providers generally treat the symptoms and make the patient more comfortable.
Is CHLA screening patients and visitors?
Our medical staff is adhering to all the latest guidelines from the Los Angeles County Department of Public Health in all their interactions with patients in the effort to stem the spread of this new virus. All employees and visitors to the hospitals are being verbally screened for symptoms of the disease. Anyone not passing the verbal screening, is being tested for the virus.. Additionally, all CHLA patients are being tested for the virus upon admission to the hospital. This includes testing patients with upcoming procedures.
What signs should cause people to seek medical attention?
If you or your child develop a fever or cough, or have trouble breathing, seek medical attention immediately. If you suspect it is COVID-19, call the doctor or emergency department before your visit, so the facility can help ensure that you don't expose anyone else to the virus, if you have it.
Should I put a mask on my baby?
No, you should not. The recommendation from the Centers of Disease Control and Prevention, the state of California and Los Angeles County to wear a cloth facial covering whenever you venture out comes with one exclusion—children under age 2. The primary reason, as Children's Hospital Los Angeles infectious diseases physician Michael Smit, MD, explains, is the mask's potential to cause breathing difficulties for a small child. That combined with babies' inability to convey their distress or remove the mask on their own could create the threat of suffocation.
"They can't communicate readily if they're having problems breathing," says Dr. Smit, CHLA's Medical Director of Infection Prevention and Control. "You don't want to think that you're trying to help your child by putting a cloth mask on them, and then inadvertently put them at risk for suffocating themselves."
Where can the most up-to-date information be found?
The situation is likely to continue changing as more information and facts about the new virus emerge. For the most current information, visit the CDC website: www.cdc.gov.