Sugar Ray Leonard Trades Punches with Juvenile Diabetes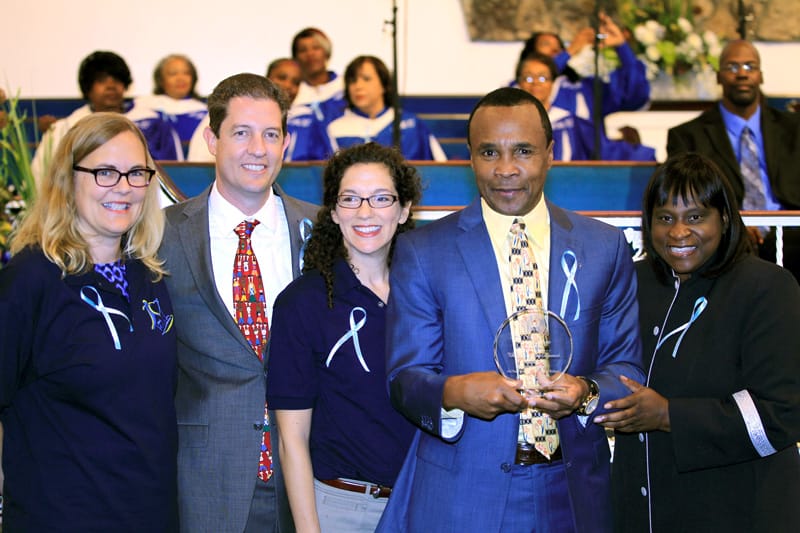 The name Sugar Ray might sound sweet, but in the ring, boxing legend Sugar Ray Leonard was anything but. However, well after his boxing career, Sugar Ray Leonard faces his biggest opponent yet, juvenile diabetes.
In support of the Kids N Fitness program at Children's Hospital Los Angeles and in partnership with New Mt. Calvary Baptist Church, the Sugar Ray Leonard Foundation helped celebrate the one-year anniversary of the Kids N Fitness program. Sugar Ray Leonard spoke to a packed house about the importance of healthy eating and exercise programs in the communities that need it most.
Over the past year other partnership projects with the Foundation have included: health screenings for church members and participation in Camp HEAL – a summer camp that teamed Kids N Fitness and bible study, a spiritual "Daniel" fast of vegan and unprocessed food and more.