CHLA Happenings
Children's Hospital Los Angeles is grateful for our generous community of philanthropic partners. Throughout the year, supporters of all ages come together to raise awareness about pediatric health care, learn about the hospital's accomplishments, celebrate and fundraise for CHLA. Participating in events that range from golf tournaments to rummage sales and from cocktail soirees to bowling parties, individuals, families, friends and businesses help CHLA continue to provide the best care to the children and families in our community. The following pages feature just some of the many recent events that united people in support of CHLA. 
---
Byron Allen's Oscar Gala for a Good Cause
The third annual Byron Allen and Entertainment Studios Oscar Gala benefiting Children's Hospital Los Angeles was held at the Beverly Wilshire Hotel on Feb. 24, 2019. The star-studded event celebrated the  Academy Awards and raised funds to support the lifesaving care at Children's Hospital Los Angeles.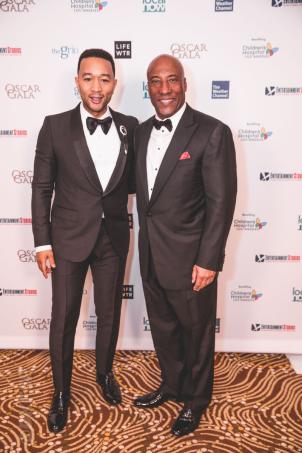 Images ©2019 Entertainment Studios Oscar Gala 
Dylan King, Photographer 
---
Make March Matter
The annual Make March Matter ® campaign is aimed at creating awareness about pediatric health care and raising money for Children's Hospital Los Angeles. The 2019 campaign raised $2 million in support of the hospital.
---
Children's Orthopaedic Center Leadership Council Events
Throughout the year, the Children's Orthopaedic Center (COC) Leadership Council raises funds to elevate orthopedic care, research and education at CHLA. In May 2018, a group of council members—Trisha Cardoso and Jim Rishwain; Janet Crown and Steve Robinson; Blair and David Kohan; and Katie and Matt Tarses—hosted a cocktail party featuring presentations by Division Chief David L. Skaggs, MD, MMM, and Nina Lightdale-Miric, MD, Director of the Hand and Upper Extremity Program, and heartfelt speeches by grateful patient families. Council members and other supporters came together again in November 2018 for the COC's annual Holiday Family Volunteer Day. Attendees donated and wrapped gifts for patients and families, and created cards to be distributed throughout the Center.
---
Junior Ambassadors Activities
The Junior Ambassadors of Children's Hospital Los Angeles are kids and teens who share a passion for helping other children. Together, they create innovative ways to raise funds for the hospital, inspire each other and get a head start on becoming compassionate philanthropists. On Nov. 10, 2018, approximately 80 Junior Ambassadors and their families gathered at Universal Studios Hollywood, where they enjoyed a celebratory breakfast and were recognized for their hard work before setting out for a day of fun at the park. These generous kids met again on March 3 at the 2019 Junior Ambassadors Conference at CHLA to hear about upcoming events, set new goals and participate in team-building activities.
---
GOFARR Funfest
The annual event raises funds for kidney-related clinical programs and research at CHLA.
---
Spotlight Recognition
Los Angeles third baseman Justin Turner and his wife, Kourtney, visited Children's Hospital Los Angeles on March 26, 2019, for the unveiling of a spotlight featuring their names and the Justin Turner Foundation. The recognition on the Spotlight Wall honors the Turners, who frequently visit the hospital and are philanthropic supporters. Thanks to funds raised through the Justin Turner Foundation Golf Tournament, the Foundation recently donated $50,000 to CHLA.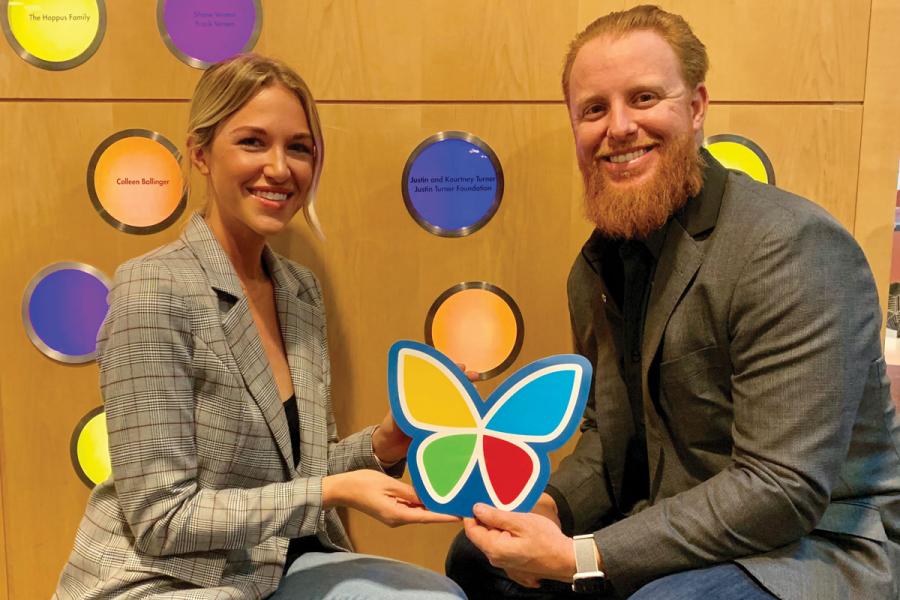 ---
Valentine's Day
CHLA supporters from over 70 countries sent 105,000 Valentine's Day cards to children at the hospital this year. Thank you!
---
Associate and Affiliate Events
Launched in 1914, the Associates and Affiliates are an all-volunteer force of more than 3,000 dynamic women and men who support Children's Hospital Los Angeles. Today, 34 different groups raise money and goodwill for CHLA through a variety of events and efforts year-round.