Lauren Conrad Spreads Crafting Cheer
Just in time for the holidays! Lauren Conrad and her team came to Children's Hospital Los Angeles to brighten up the kid's day with arts and crafts. The Creative Oasis room was filled with patients and their families as they were able to make hand crafted holiday frames while listening to Bollywood themed music. The upbeat music didn't stop some of the kids from smiling and beat boxing along to the beat!
The overjoyed kids were provided with a selection of stickers, paint, and puff balls to help create the perfect picture frame. When it came time to show off their work of art, the kids couldn't help but smile!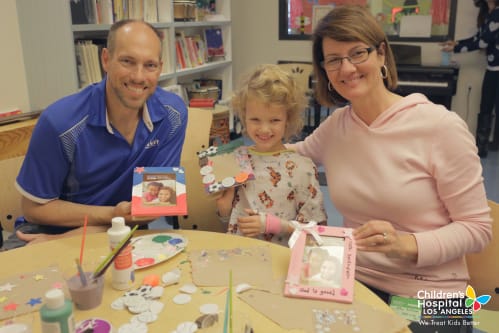 For the kids who were not able to make it to the event in the Creative Oasis room, Lauren made a visit and brought arts and crafts to their rooms. Thanks to Lauren and her team for coming and making the kids day fun with music and arts and crafts!